San Antonio, Texas 08JUN2020 – Sons of Liberty Gunworks, a superior manufacture of high quality, hard-use, direct impingement firearms, is pleased to announce the addition of Michael Green of Green Ops. to our professional staff.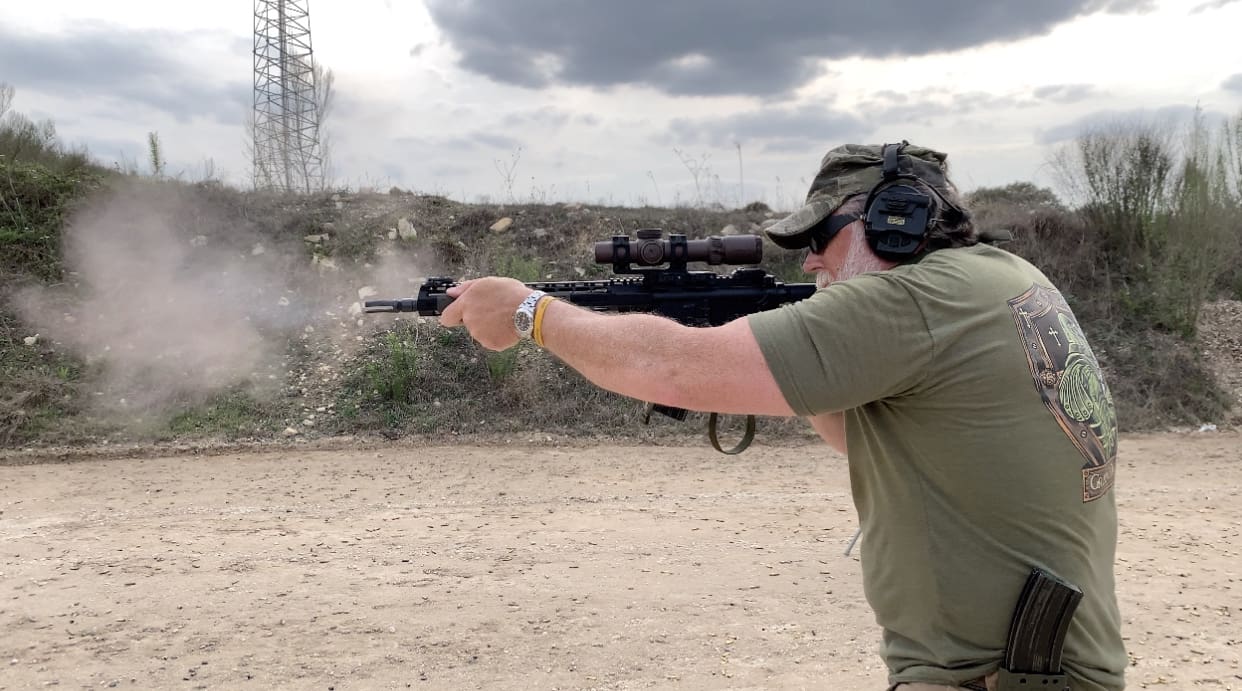 Michael has 15 years as a Green Beret with the U.S. Army Special Forces, 7 years working for US Government Agencies as contractor and the last 10 years working as a staff officer for the Department of Defense.
Michael began his journey as an instructor after joining the U.S. Army and completing the Special Forces Q-Course and Ranger School. During his time in SF, he served as an Assaulter in a CINC's In-extremis Force (CIF) providing Counter-Terrorism and Quick Reaction Force (QRF) capabilities. He provided Advanced Marksmanship, Close Quarters Combat (CQC) training to US and foreign forces. He also served as an instructor for the Special Forces Advanced Urban Combat (SFAUC) Course.
At the 1st Special Warfare Training Group, Michael served as the Course Manager for the only Department of Defense (DoD) Antiterrorism Instructor Qualification Course, where he developed and managed a joint military and civilian team of Terrorism Experts and multiple surveillance teams, responsible for training Antiterrorism Instructors throughout the DoD. As an Antiterrorism instructor, he trained students in tasks to minimize their vulnerability to terrorist attacks, in awareness techniques, advanced driving techniques and survival-shooting programs
Michael also has achieved and holds the following accolades:
• Pro-Staff @ A-TACS Camo
• SME for firearms and security
• Host and Co- Produces Trigger Time TV with 20-45 Million viewers
• Master Class Ranking in IDPA/USPSA
• Various firearms/tactical instructor rating from US Army, NRA, FLETC, Sig Sauer Academy, SF Institute, Tom Given's Rangemaster with many more entities.
"Michael is the latest addition to our team that we refer to as the Loyall 9. SOLGW continually strives to manufacture a tool that exceeds the demands our customers may find themselves in. Michael's extensive experience in the application and use of firearms for defensive purposes makes him a great fit for the SOLGW team. Michael will be utilized in new product testing/evaluation, company training programs, and various company produced media. Down the road we will possibly see a Green Ops Inc spec'd pistol/rifle." Said Mike Mihalski of SOLGW.
For more information:
Green Ops Inc www.green-ops.com
Sons of Liberty Gunworks: sonsoflibertygw.com
Sales / PR Contact: [email protected]