August 14th, 2020 – The makers of the SCOTTLOCK™ are proud to announce that their AR15 rifle locking system was recently approved by the National Tactical Officer's Association (NTOA) as a Member Tested and Recommended product! This achievement is impressive as the SCOTTLOCK™ was tested and evaluated by independent officers from around the country. The NTOA grades products based on design, performance, ease of use, size, quality, durability, storage, versatility, convenience, application, and maintenance.
The SCOTTLOCK™ is a portable locking and retention system for all mil-spec AR-15 rifles. The SCOTTLOCK™ works by sandwiching the rifle between two steel plates. The steel plates use a layer of high density foam to protect the rifle. It can then be tethered practically anywhere via a high security chain or cable. It was designed by law enforcement officers with tactical situations in mind.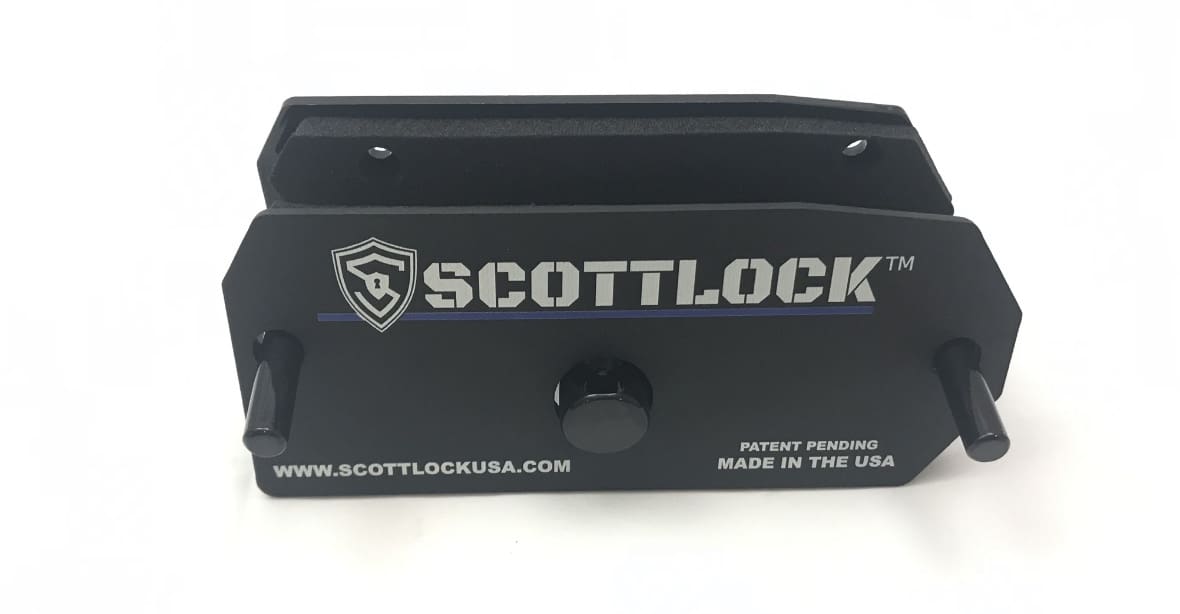 • Made in the USA
• Patent Pending
• Fits all mil-spec AR-15 rifles (.223 and .556 calibers)
• Weighs approximately 4 lbs
• Approximately 8" x 3.5"
• Prevents manipulation of the trigger, safety, magazine release and assembly pins (makes the rifle inoperable)
• Water and solvent resistant
• Lifetime Warranty
• Lock, cable and rifle not included
Are you in an unmarked vehicle? Is your rifle locked in a box, in your trunk, under your gear? Are you afraid your rifle might be stolen if you have to leave your vehicle for a bathroom break? Do you have a truck-gun? These scenarios exist around the country in hundreds of local, state and federal agencies. If you face any of these issues, consider checking us out.
The company is owned and operated by two current law enforcement officers. They have over 50 years of police experience between them. The SCOTTLOCK™ is proudly made and manufactured in America and has a lifetime, no questions asked, warranty. They also offer a discount to all first responders, military personnel and veterans.
For additional information please visit us at: www.scottlockusa.com