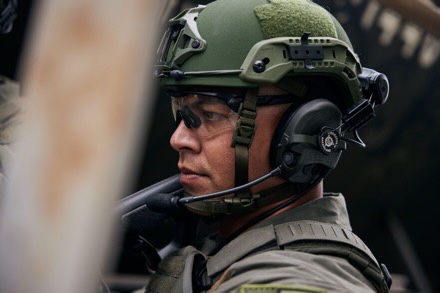 Jacksonville, Florida – Safariland®, a brand of The Safariland Group®, a leading global provider of safety products designed for the public safety, military, professional and outdoor markets and one of Cadre Holdings, Inc.'s (NYSE: CDRE) ("Cadre") key brands is proud to announce the Liberator® IV Advanced Single Comm Headset is now Member Tested and Recommended by the National Tactical Officers Association.
"The Liberator IV, the first multi-mode, dual fuel single communications headset to hit the market, is designed to meet the rigorous demands of military and law enforcement users in any tactical situation," said James Imhoff, GM of Communications for Safariland. "We're proud to be recognized by the NTOA, further showcasing the peak performance of this product."
Safariland sets standards with the Liberator IV in tactical advancements, boasting revolutionary technologies like Active Noise Reduction (ANR), Active Noise Cancellation (ANC) and Dual Mode with ANR/ANC simultaneously. With industry-leading sound localization and advanced protection technology, this headset promotes maximum situational awareness and threat detection, facilitating rapid decision-making during critical operations. These American-made systems enhance operational efficiency and personnel safety on the front lines, where every second counts.
Since 2003, the NTOA Member Tested and Recommended Program has rigorously tested over 3,000 products in real-world situations, holding significant importance for numerous law enforcement agencies when making product purchasing choices. The results of these tests are disseminated to the law enforcement community.
To learn more about Safariland's communications systems and how Safariland is committed to building lifesaving equipment, visit Safariland.com.