Here's an in-depth look at FirstSpear's Arms Case.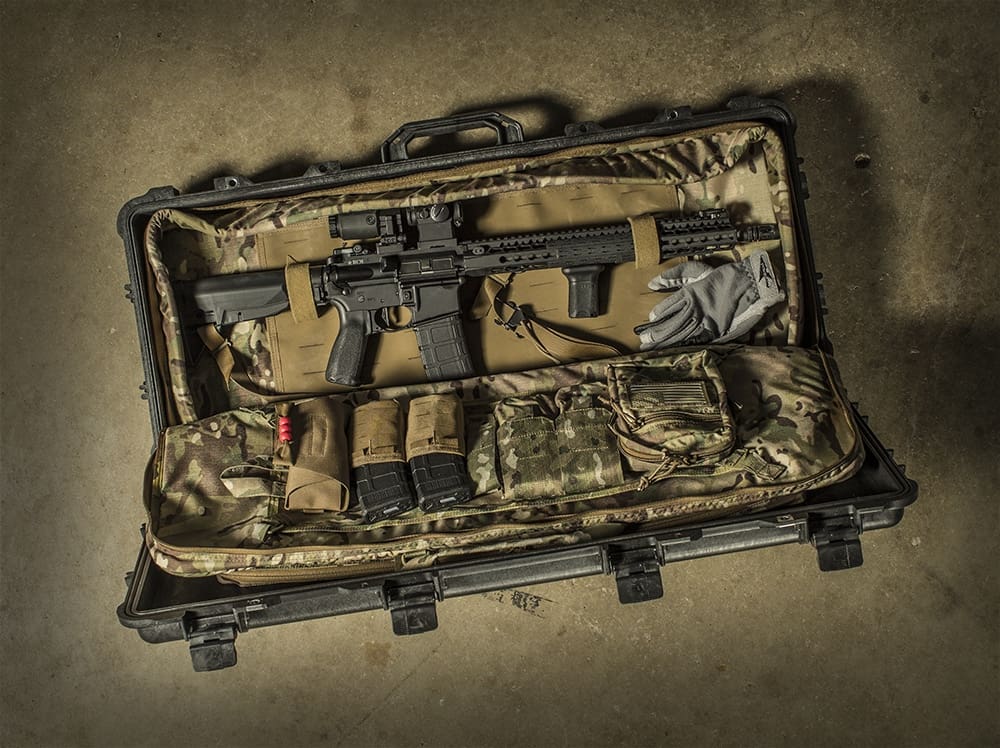 Protecting your gear should always be a top priority. The Arms Case is ideal for stand-alone transportation for your carbine and accessories but also can be inserted into several different hard cases as a modular padded insert.
It provides the ultimate protection in a package that is customizable. It's offered in two different sizes. The Carbine case length is 36 inches and the Rifle case is 43 inches. Both cases can easily house scoped weapons with standard 20-or-30 round magazines attached.
Specs:
• Model: Arms Case
• Length: 36 in.x13 in. (carbine); 43 in.x13 in. (long gun)
• Colors: Black, Coyote, Multi-Cam, Ranger Green
The exterior of the Arms Case features heavy-duty construction of 500 denier fabric; heavy duty zippers with a large accessory pocket to store extra tools or equipment. Several straps on the exterior of the case make it easy to manipulate and transport. The Arms Case is versatile and can be placed inside a Pelican Storm iM3100 case (carbine length) or a Pelican Storm iM3200 (rifle length). End users can easily transition carrying their weapons in a soft sided case and place it into a hard-sided case for increased protection or airline travel.
The interior is fully padded, offering excellent protection. FirstSpear also offers a 6/12 ™ Organizer Panel that allows users to mount additional pockets and accessories inside the bag, sold separately.
Specs:
• Model: 6/12 Organizer Panel
• Length: Fits inside Arms Case
• Colors: Black, Coyote, Multi-Cam, Ranger Green
For more information, First-Spear.com.
To read more about the technology behind the 6/12 ™ panels, click here.