In this series, Brigantes brings you key products that offer the complete solution when working in the colder parts of the world. This week it is Hilleberg Keron 4GT Tactical.
When working in Arctic environments shelter, in what is the only environment where sitting still for a short period of time can lead to serious injury or even death, is absolutely critical. The Keron 4GT tactical provides the perfect solution to this problem.
The construction of the Keron 4GT, like other Hilleberg tents, has the ability to leave the inner connected to the outer this makes it much quicker to erect and drop. Internally it is set out to allow for four adults to sleep alongside each other as well as small features such as well position mesh pockets and a drying line enable a better living and working environment.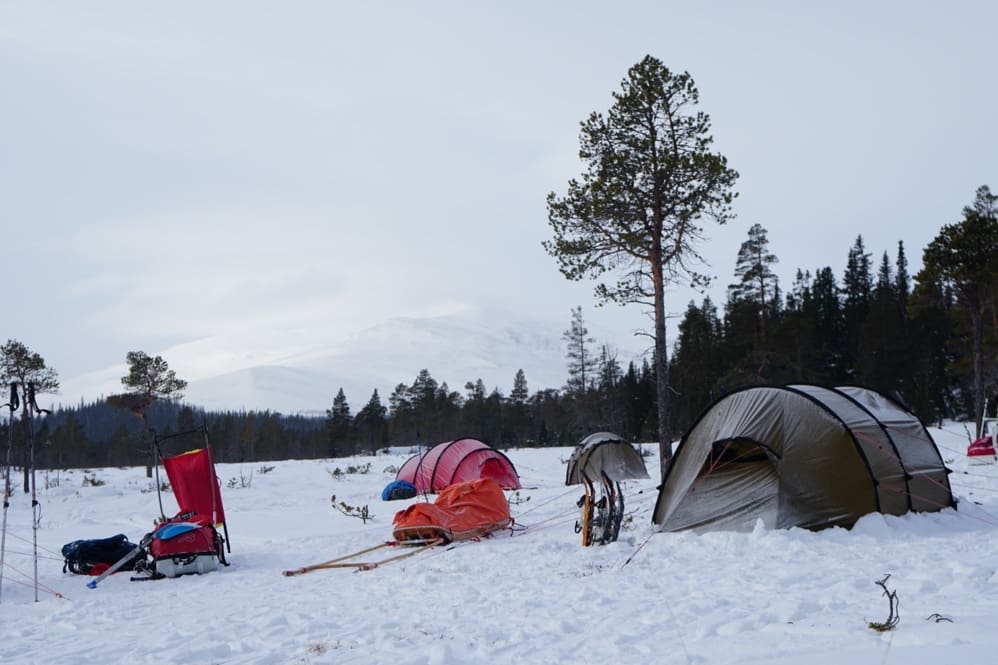 The large "porch area" (or vestibule) makes administration at the end of day and cooking within a tented environment, much easier. Provided that there is snow it also gives the user the ability to dig a cold trench, increasing the usable space, as well as increasing the warmth within the tent. The tactical version of the tent uses a light blocking fabric in order to maintain good light discipline and reduce signature whilst operating in a tactical environment. This also includes using black guy lines and with all reflective elements removed it is the best solution for this most challenging of environments.
The Hilleberg Keron 4GT is used extensively by Artic and Antactric explorers and has now been used by UK and the Scandinavian nations in the far north for several years now as their go to tactical tent.
For a more in depth look at essential for ECW and Winter warfare deployment visit our YouTube channel www.Youtube.com subscribe to get updates of new product reviews and technical discussions.
For the full specs visit our website brigantes.com
Or contact us:
UK – [email protected]
Global – [email protected]