The upcoming R2-0 [Return 2 Zero] is the result of a collaborative project between Emissary Development and Unity Tactical.
The R2-0 is a drop in tool that interfaces with Geissele Super Precision Scope Mounts and brings a ton of functional features to your weapon system.
Its main feature is the 1/2" hex socket which can be used to tighten down the nuts on your scope mount to apply the proper torque needed to hold and return to zero consistently and reliably.
Whether you are moving optics on and off guns or doing an occasional check to make sure everything is tight and torqued down, the R2-0 is right there ready to go.
Across from the 1/2" socket is a 1/4" hex socket that will take standard hex driver bits and can be used for a multitude of different tasks. Between both sockets is a slot that can house any 1/4" hex driver bit on board. It will ship with a T15 Torx bit that can be used for securing the caps on your scope mount.
On either side of the tool are flat head drivers that can be used to adjust optics and lasers.
The ultra lightweight R2-0 sits neatly in between both mounting nuts allowing it to have a "no profile" presence and can also help prevent the nuts from snagging on gear and other obstacles.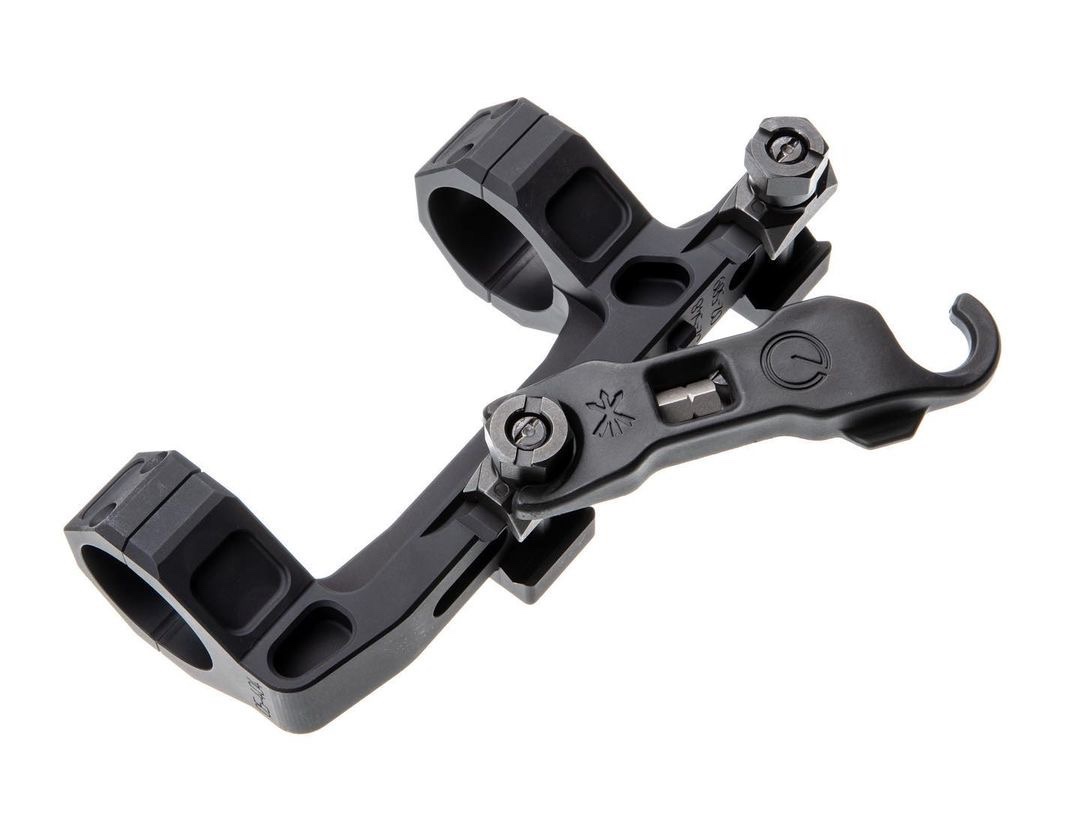 The R2-0 securely snaps in place via a clamp/hook design and won't fall off or shake loose under hard use.
It will be available in both Black and FDE and they also plan a version for the Badger Ordnance Condition 1 Scope Mounts.
Launch date to be announced soon!