TNVC's Augee Kim recently shared his Helmet Assault Ghillie DIY project on social media. Here it is, in case you missed it.
Recent little project of mine that I'm calling the "Helmet Assault Ghillie," or "HAG."
Inspired by WWII-era "net" helmet covers, I wanted a quick and easy way to attach and remove camouflage scrim to a helmet, while still retaining full functionality of critical components like the helmet rails/rail-mounted accessories, Core Survival Hel-Star 6 IFF strobes, external power connectors, retention systems, etc.
The base is a 550 cord net secured to the helmet using shock cord and clipped on to the helmet clips included with the Ops-Core Step-In Visor (the kit actually includes all the needed clips—two long ones for Super High Cut configuration rails as well as two short ones for High Cut/XP configuration rails, I just installed both), to which I used jute twine to tie on manufactured camouflage net as well as cut strips of Multicam mesh material, but you could also tie or tuck any foliage, burlap, or other material to it as well.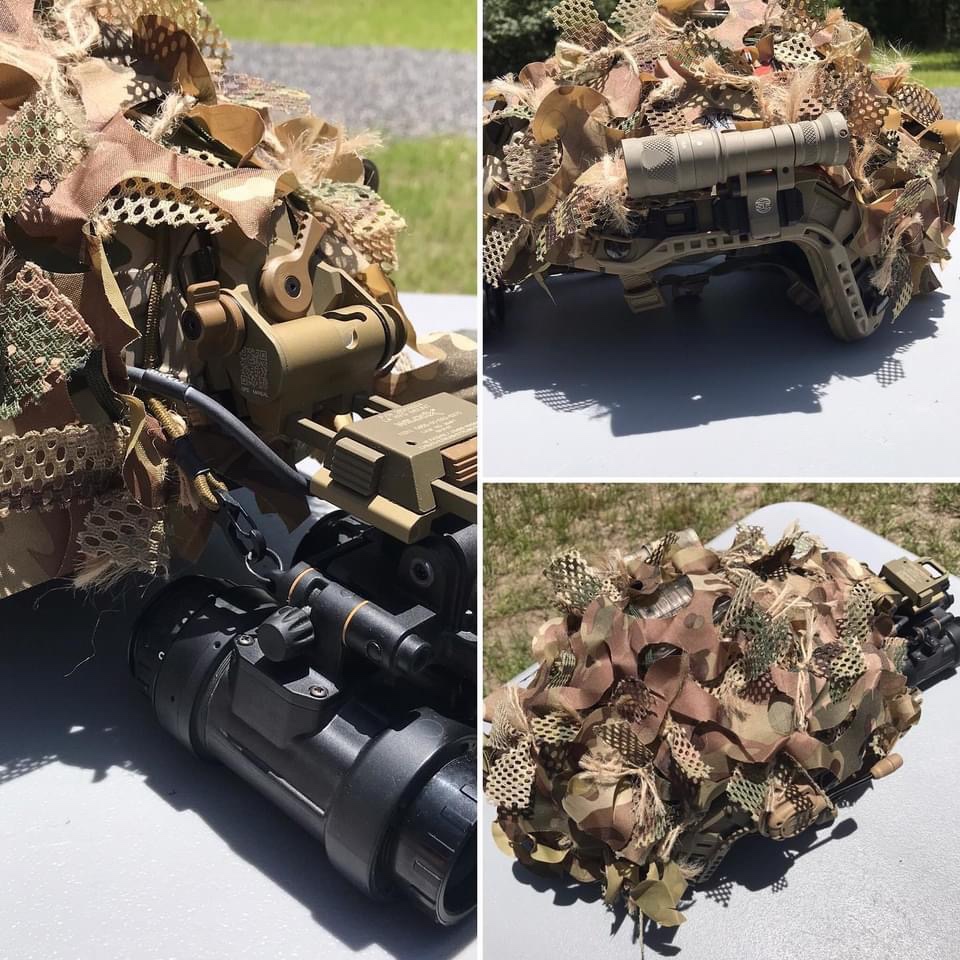 The final product gives me full function (including being able to change batteries in the external battery pack by unhooking the back of the HAG) of all my helmet-mounted systems, while, in my opinion, effectively breaking up the outline of the helmet and providing effective (and matching—tacti-fashion is important too) additional camouflage that is non-permanent, and quick and easy to attach and remove.