Wing Group showed us their Wing P4.7 SOF MOD Upgrade which is an aftermarket inflatable rigid floor and keel for existing Combat Rubber Raiding Craft boats fielded across the force.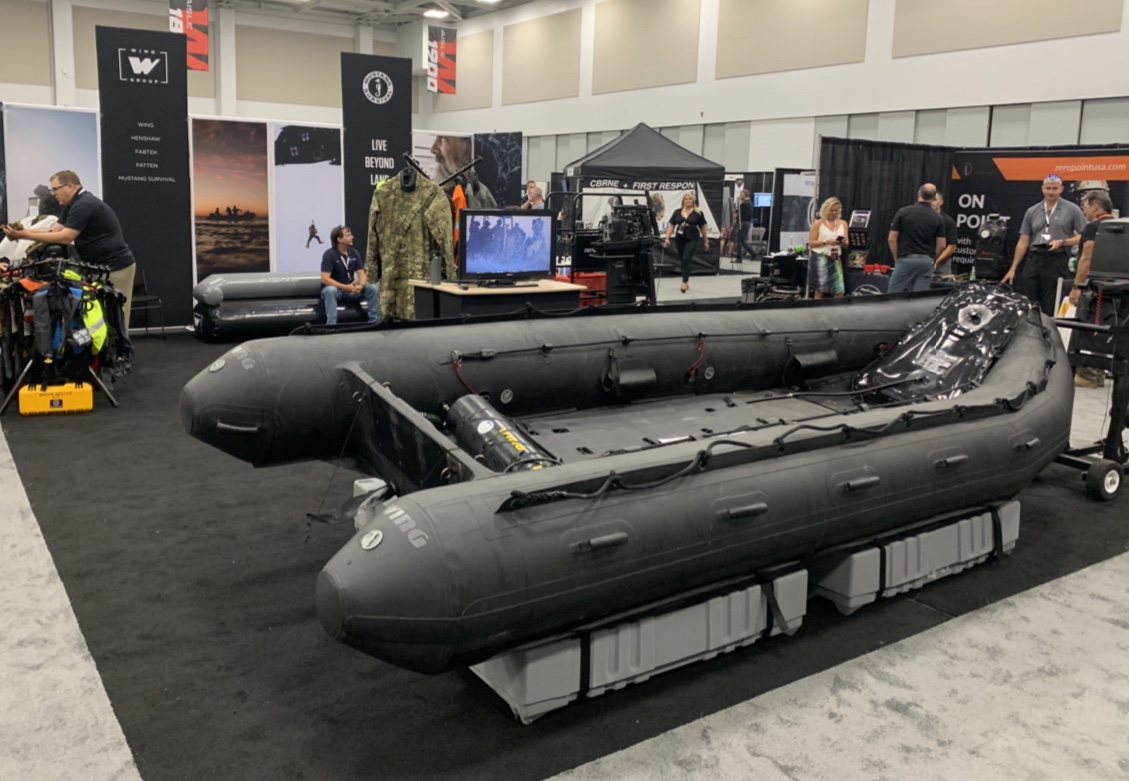 The main principle of the SOF upgrade are the drop stitch floor and drop stitch i-keel. These are inflated to 12PSI, as opposed to the standard inflation pressure of 4.5PSI. The drop stitch threads allow them to build beams and structures as opposed to round tubes. They can incorporate this into the boat to improve, ride, handling and performance of the standard craft.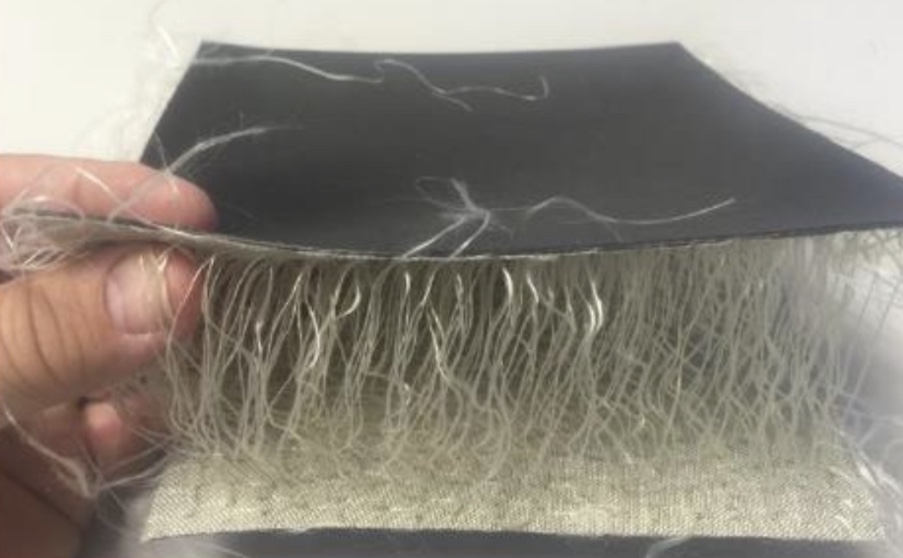 The drop stitch deck and keel also offer a 50lb weight savings over a conventional deck. This lighter weight craft has inherent shock mitigation qualities that reduce impact of the craft, thereby reducing user fatigue while underway. The improved keel shape also allows the craft to better cut through the water improving the ride and allowing for better turning at both high speeds and slow close quarter maneuvers.
The second part of this upgrade is the addition of tracking strakes. These strakes act like chines on a conventional hull craft, drastically improving the maneuverability of the craft.
There is also the option of connecting it all with a rapid inflation system to inflate everything from a SCUBA bottle.
This SOF upgrade kit can be applied to any P4.7 craft in the field. Customers can order a P4.7 with all of these upgrades, or they can have these upgrades done to their existing P4.7s.
However, Wing's new DBATS (Drop-Stitch Boat Advanced Tactical System) incorporates an actual hull made of drop stitch. Testing has shown a 50% reduction in vertical accelerations in heavy sea states over current inflatable craft. It can also plane quicker with heavier loads and allows users to operate in seastates where they've not been able to in the past.
Above you can see the hull of a DBATS.
Units and agencies can procure Wing Group products by contacting Atlantic Diving Supply.