Aussie Peelback is a small, Canadian Veteran owned business. They displayed their Medical Equipment Deployment Plate, a platform for mounting Individual First Aid Kit components behind the hard plate of your armor vest.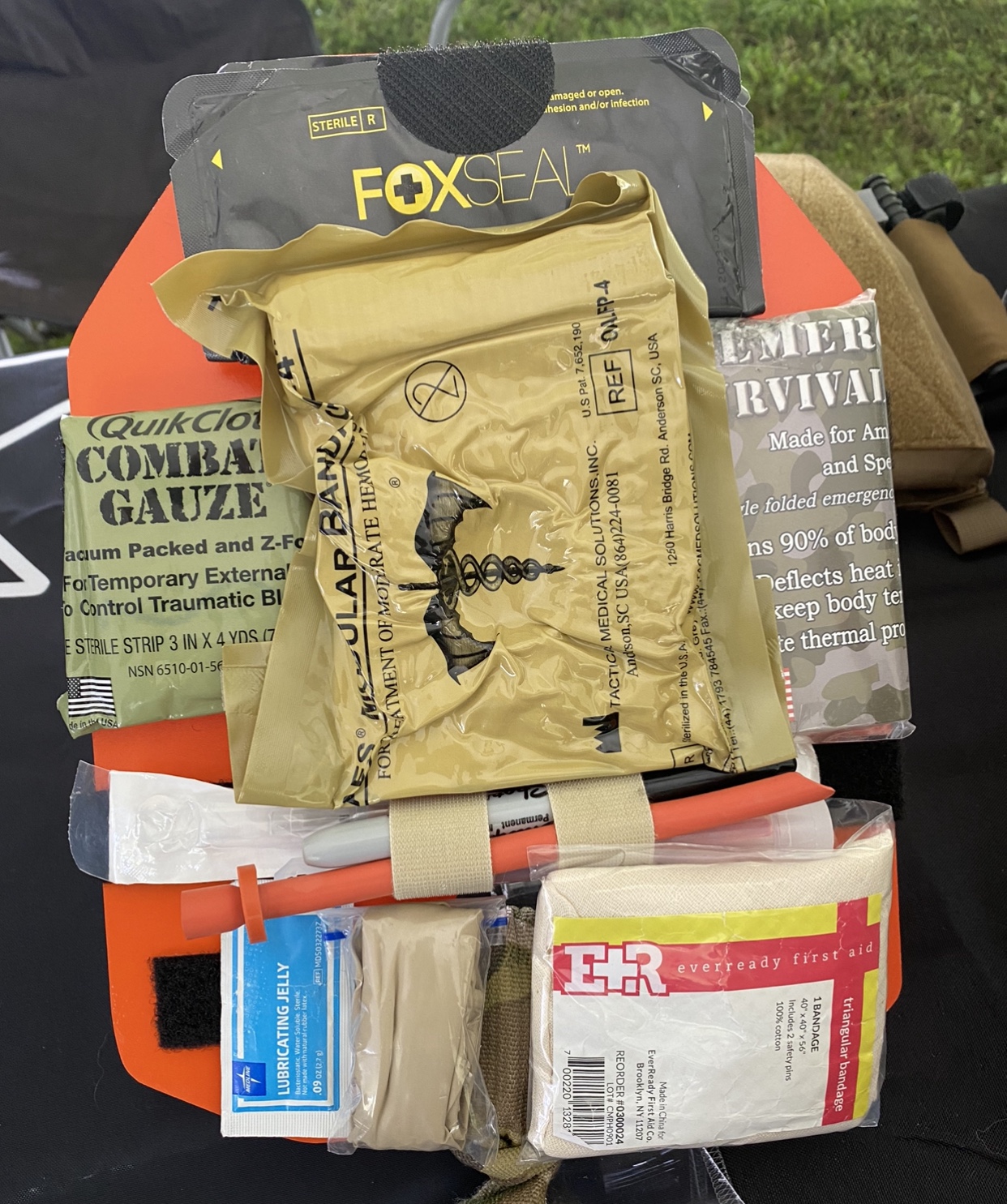 Components are attached to the panel via Velcro and it features a single pull lanyard so it can be easily deployed.
The Med Plate features embossed aide memoire and component list.
The panel itself is Orange for high visibility when you need to identify the items and can be written on with a grease pencil.
They also offer a MED SKIN which is a neoprene cover for the MED Plate.
Aussie Peelback products are available for unit and agency orders within Canada from Rampart International.