Internalenergy offers two technologies. First up is their line of printed thermal targets.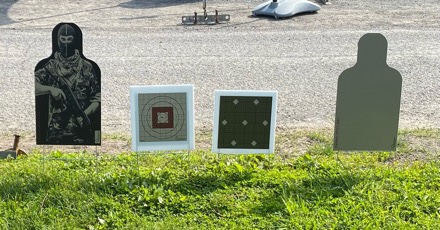 Below you can see the photorealistic passive target located to the left of the photo above under thermal camera. These targets require no power or external heat source and can be customized using your photos.
They also manufacture multispectral camouflage. It is 100% waterproof, 100% thermal blocking and extremely lightweight.
Here's a quick demonstration of the effectiveness of their poncho under thermal camera.
Internalenergy products are manufactured in Canada.
Internalenergy products can be procured by agencies, departments and units in Canada from Rampart International.