Colt Canada is introducing a Law Enforcement version of the C20 Intermediate Sniper Weapon adopted by the Canadian Armed Forces. Yes, that's an LMT stock on this 7.62 carbine.
Next up is the latest refinement of the Modular Railed Rifle. Based on the Canadian Army's C8A4, it's a follow on to the Colt Integrated Upper Receiver and will be available in 5.56mm and .300 BLK. As you can see, it's MLOK compatible.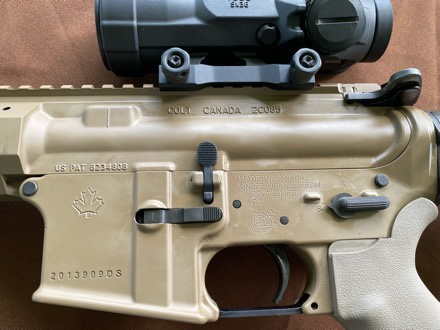 Colt Canada products can be procured by agencies, departments, and units in Canada from Rampart International.