Developed for a military contract, I hadn't seen the Grenade Launcher Holster kit from S&S Precision. The GLH Kit includes Holster, Pack, Pouched and Bandoleer.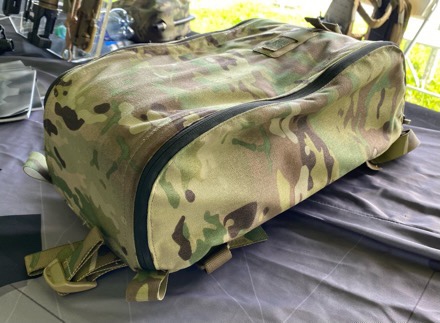 The pack accommodates the M320 launcher as well as up to 18 40mm rounds. Due to its internal PALS webbing and quick draw handle opening, you can work from the bag, or pull everything out and quickly configure your kit when you're ready.
Offered in Black, MultiCam, Tan and Toadvine.
S&S Precision products can be procured by agencies, departments, and units in Canada from Rampart International.