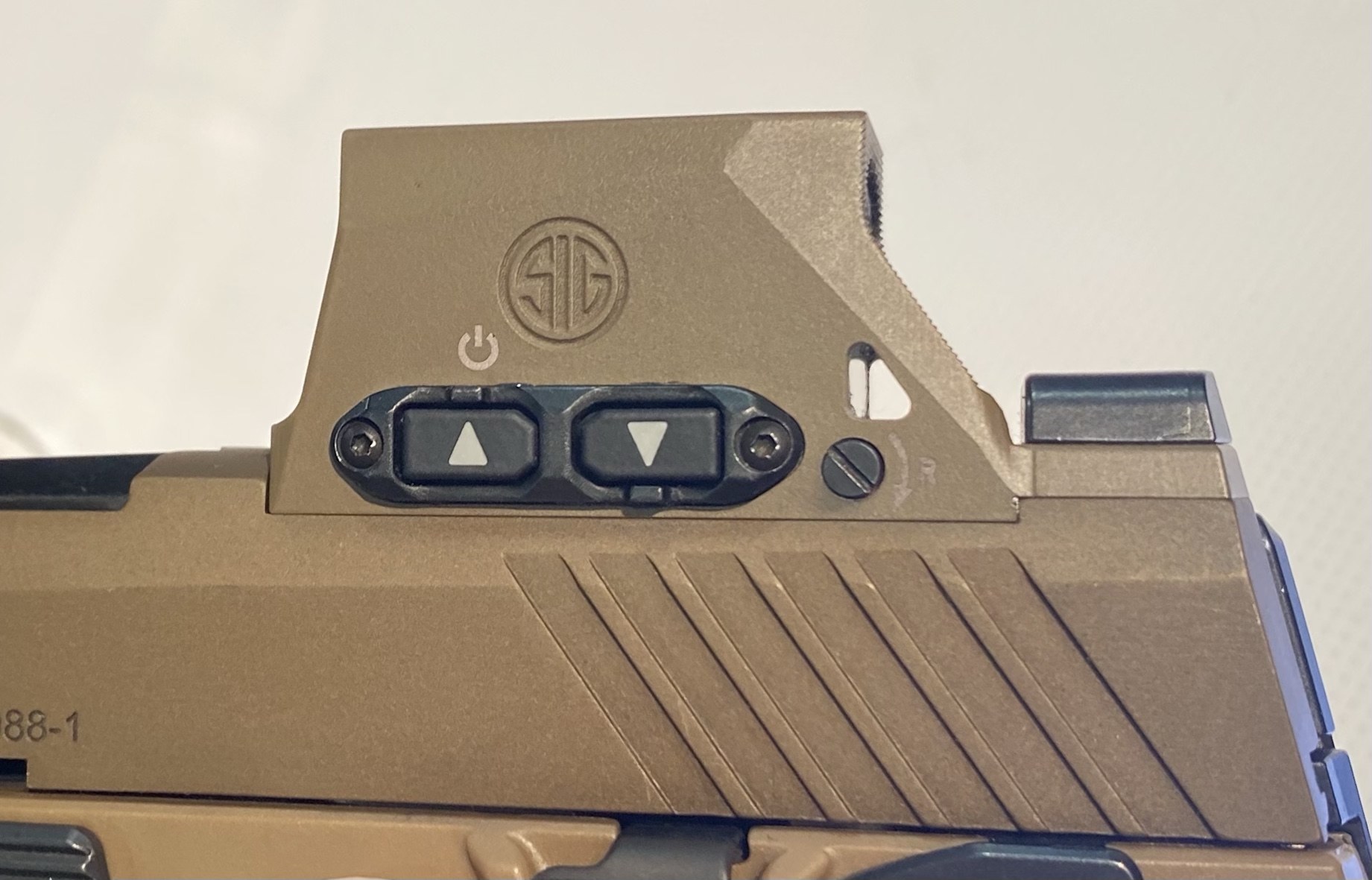 Designed by SIG Electro-Optics specifically for use with the Modular Handgun System, the new ROMEOM17 is a pistol red dot sight.
In addition to maintaining the factory sights, the ROMEOM17 offers several user selectable reticles with multiple brightness settings, including Night Vision.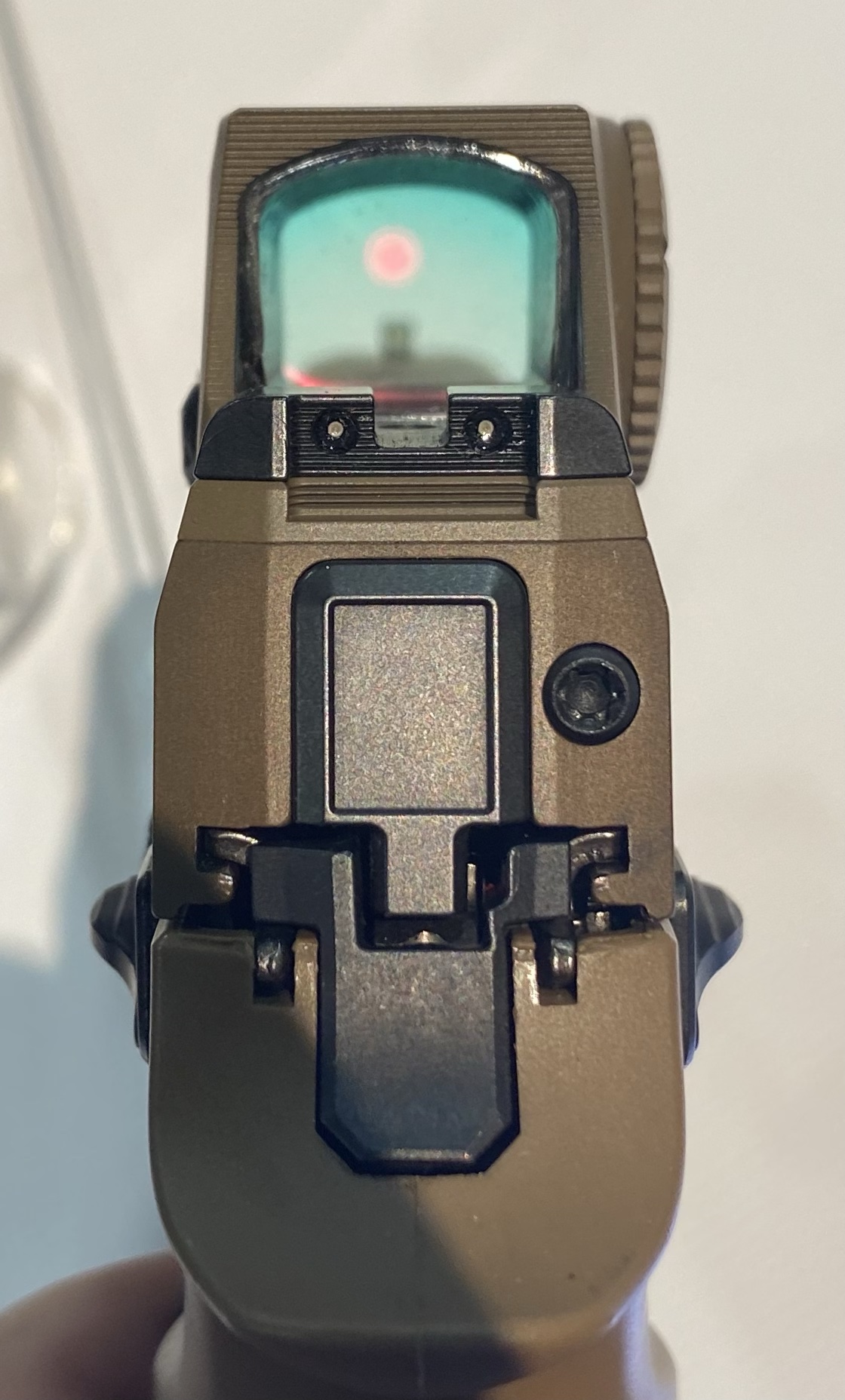 It incorprates a nitrogen purged, fully enclosed shroud and there is no need to remove the sight from the pistol to change batteries thanks to the Side Battery Compartment.
The US Army is currently evaluating this pistol optic, as well as others, under the Soldier Enhancement Program. Rather than writing a formal requirement for a pistol optic, the Army plans to issue National Stock Numbers to suitable optics and allow units to mount them to the MHS pistols. Hopefully, we'll be able to share a list of approved sights soon.