FULDA, GERMANY (November 28, 2022)—Mehler Vario System, European market leader in ballistic protection and carrying systems with five subsidiaries worldwide, today announced the opening of a 26,000-square-meter production facility, now the second such plant at its Fulda site.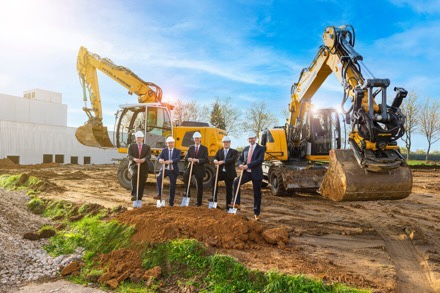 The company said its new plant—which represents a significant expansion of the company's production capacity—was opened in response to increased global demand for ballistic protection equipment.
Construction of the new facility and outfitting it with state-of-the-art production systems required a capital investment in the eight-figure range, Mehler Vario System revealed.
The new plant is expected to introduce 200 new jobs to the Fulda area, bringing to 500 the total number of local Mehler Vario System employees. Earlier this year, a recruitment campaign called "Guaranteed Secure Jobs" was initiated by the company. Many positions were filled but others remain vacant; those still available include production assistants, machine and warehouse operators, supervisors, administrators, and more—with the added enticement of opportunities aplenty for career development and advancement.
Another enticement is the location itself. Mehler Vario System is situated a short distance from thriving downtown Fulda, served by an excellent public transportation system and other attractive amenities that contribute to making it a desirable environment for workers.
"The opening of the new plant is an important milestone on the growth path along which our group of companies is journeying," said Thomas Homberg, CEO of Mehler Vario System Group.
Homberg—who also serves as managing director of Mehler Vario System GmbH, which he heads together with Dr. Mario Amschlinger—added that the entire group is committed to production capacity expansion in order to "further strengthen our position as a leading supplier of ballistic protection systems and at the same time, as a member of the Fulda community, to create new jobs that help make our local economy more sustainable."