Our very own Tactical Fanboy gave the SureFire 100 round MAG 5-100 high-capacity magazine a go during a training course conducted by 914 Consulting at C2 Shooting Center on his birthday. While not a comprehensive test, he shared it with several other students who used it in a variety of rifles by various manufactured with no problems noted.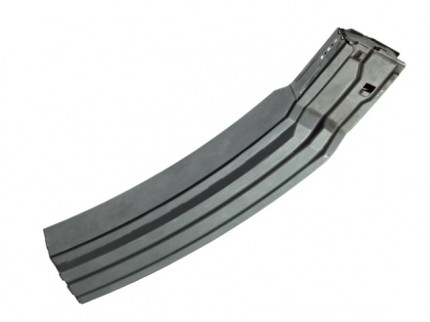 The SureFire 100-round High-Capacity Magazine is constructed from Mil-Spec hard-anodized aluminum. It weights 3.3 lbs. (!) fully loaded, and has a length of 12.2 inches, so have fun trying to go prone. It features reliable functioning thanks to mechanical simplicity and high-quality, non-binding springs coated with cadmium for low friction and corrosion resistance. Any weapon that can accept STANAG 4179 compliant magazines can accept one of these. Specifications aside, can a magazine with this high a capacity actually work reliably?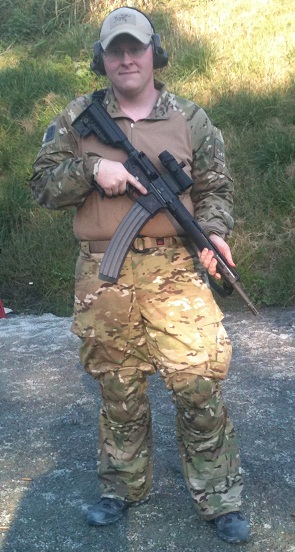 The rifle is a Blackheart International BHI-15 with a Lucid LLC HD7 Red Dot Sight.
My initial analysis: yeah, it can. See, I was at a training class yesterday (more on that later) and I happened to bring a hi-cap mag along. Not for the class, mind you, but because I was at the range and I finally had a chance to test it out. It took a long time to load, and it was heavy [said Captain Obvious], but it seated just fine and I had no feeding failures. I had a few of the other students try it out as well, so it went through multiple AR-15s from many different manufacturers, and still had no issues. I'd have to use it a few more times, and in different weapons, to be completely sure, but as it stands it's my full belief that SureFire made a great product in this magazine.

http://www.surefire.com/MAG5-100