If you're looking for a turnkey hammock shelter, the CamoLink Sleep System XL from ENO may be the one for you. I've used ENO hammocks in the past and really like them, but then I've had to piece together the other items needed to go from hammock in the backyard to actual backcountry shelter.
This kit, available through Tactical Distributors incorporates the CamoNest XL Hammock, Atlas Camo Suspension System, Guardian Bug Net, ProFly Camo Rain Tarp, and a set of tarp stakes.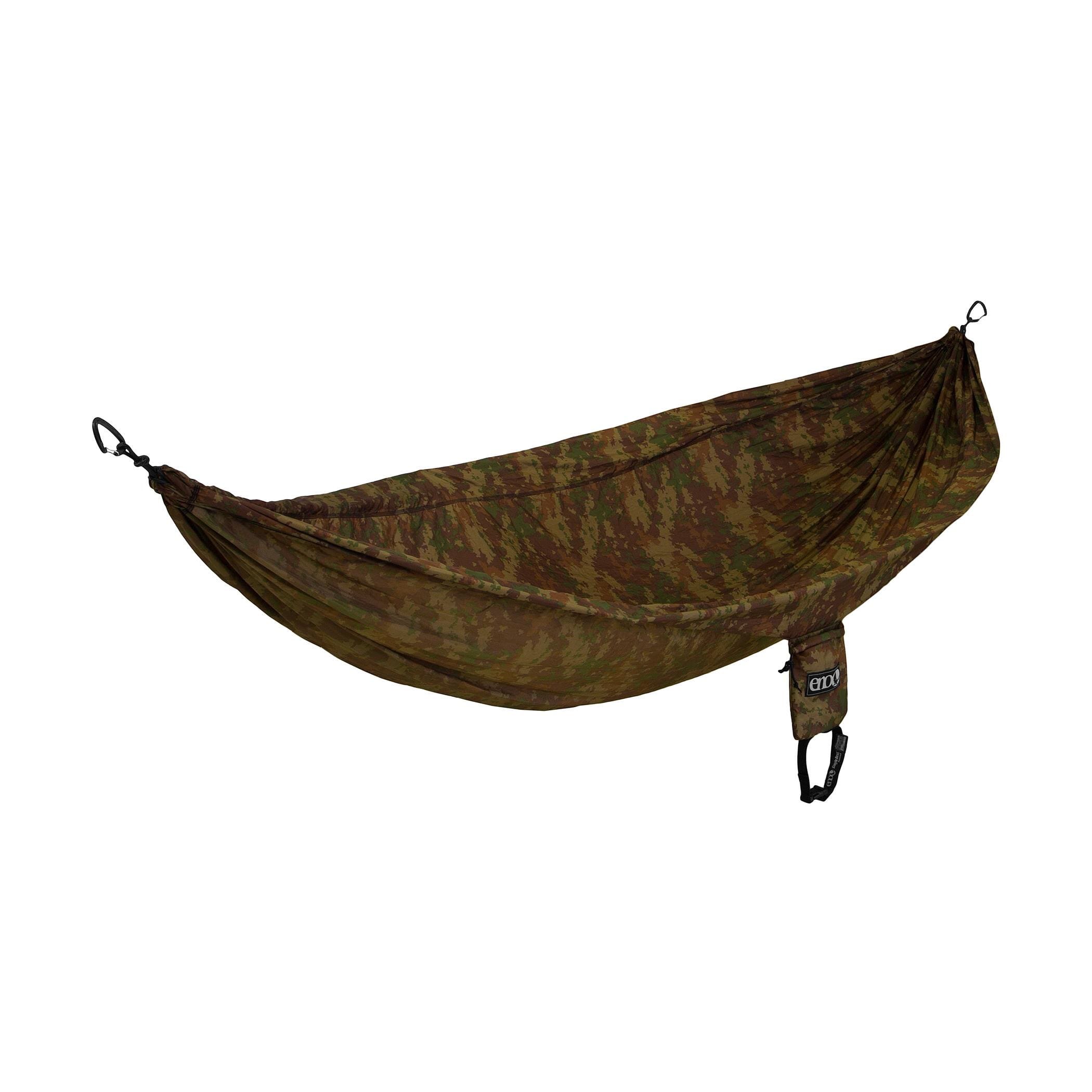 The CamoNest XL hammock is made from a breathable 70D nylon taffeta, yet will accommodate up to 400 lbs. The material is also pretty quiet unlike some nylon shelters. The XL hammock is 9'4″ X 6'2″, making it their largest model. The ENO Camo ProFly is made from the same material. While ENO's hammocks are offered in a wide variety of colorschemes, in this instance, it's in a forest digital print rich with earth tone greens and Browns.