Posts Tagged 'G-Code'
Thursday, April 14th, 2016
The Bang Box is a small multipurpose transportable storage device that was designed to allow the user to carry as much loose ammo as needed without taking an entire box/crate with them or having to generate a bunch of trash at the range. It's also a handy way to carry your brass home.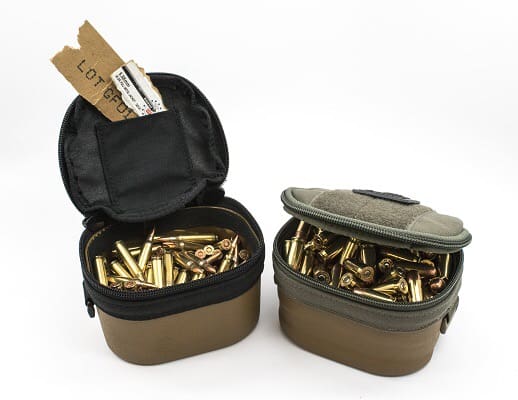 G-Code has this to say:
For most range sessions 2-300 rounds is just about right. Prior to going out strip the rounds from their cardboard and paper packaging and loose pack them in the Bang Box. This eliminates any trash out on the range. The wide mouth of the Bang Box makes it easy to get your big meat hooks in on your ammo supply for an easy day reloading your mags. To keep track of your lots there is a pocket sewn on the inside of the lid and the Velcro strip on the top outside of the lid is perfect for placement of one of our PVC caliber patches.
Additionally, there are no sharp corners on the bag's Kydex base and they include an adjustable shoulder strap. As you can see there are several color combinations to choose from.
Keep in mind that the Bang Box can also be used for cleaning gear, spare parts or anything else that you can think of.
www.tacticalholsters.com/product/new_product/GBB01