Ish Antonio is well known in the Rescue community and he has come up with a new harness. Manufactured by Misty Mountain, the Integrated Stealth Harness-TQ. It's unlike anything I've seen. The ISH-TQ offers such a low profile, you can wear it all of the time and you'll have an extra tourniquet at hand as well. In the photos, the Harness is demonstrated on a mannequin so it won't tighten as well as on a human.
For hasty rappel or hoist mode, you pull the loops down over your rear.
To employ the Full class II Harness, engage the leg loops which attach via Austrialpin buckles.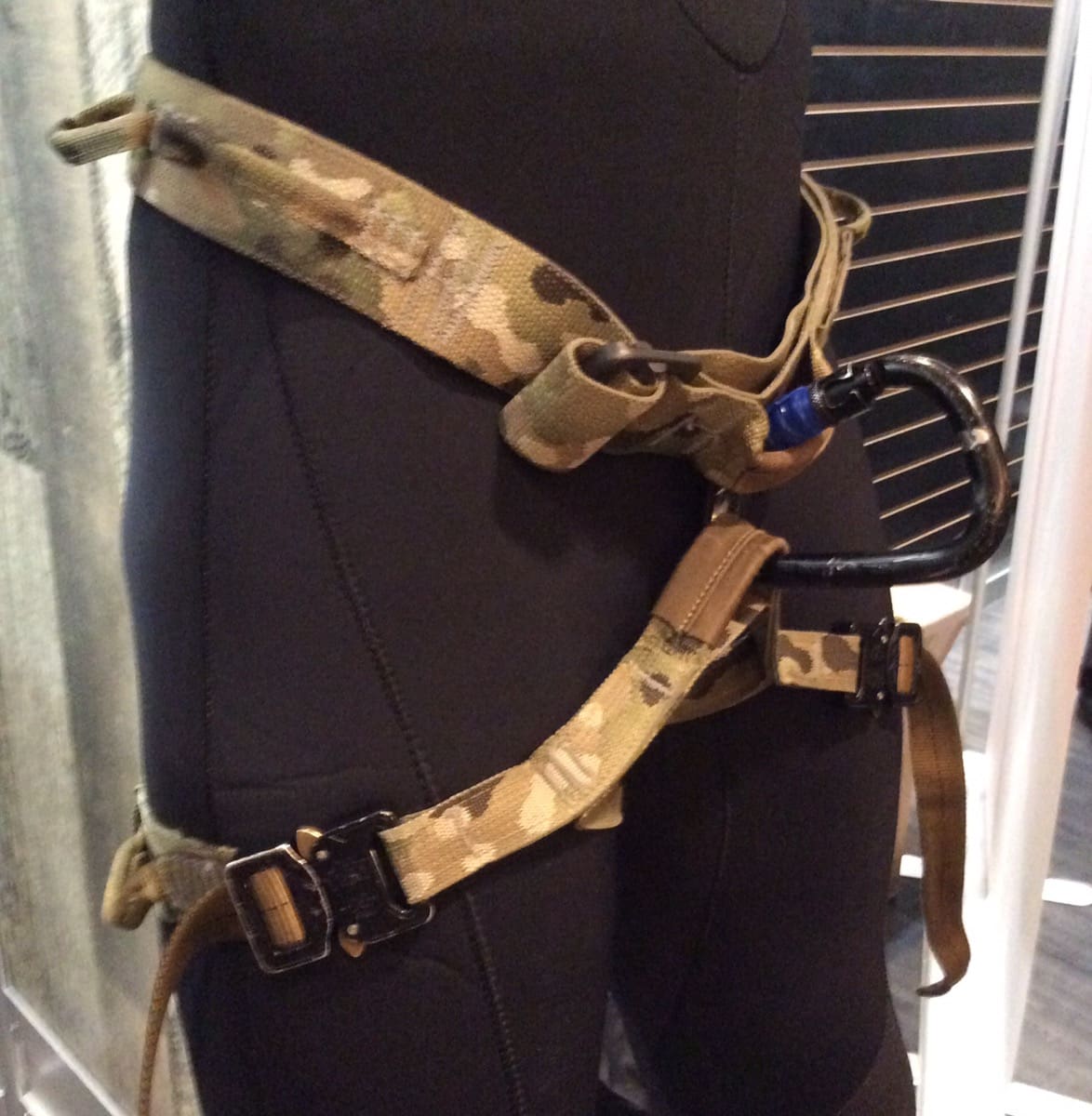 Additionally, the harness can be employed as a Tourniquet while worn on the leg.
The carabiner is used as the windlass.
It can also be removed from wear and employed on arms or others.
Interested parties should contact www.mistymountain.com or email Ish at [email protected]. Naturally, GSS Gear will help out with Unit and eganxy purchases.