Designed by Elishiwitz, this is the EX-TO1 from Hogue. What I find most interesting about it is the shape of the head which is cut to accommodate the carrying system. That skeleton design also makes it lighter than more traditional ones.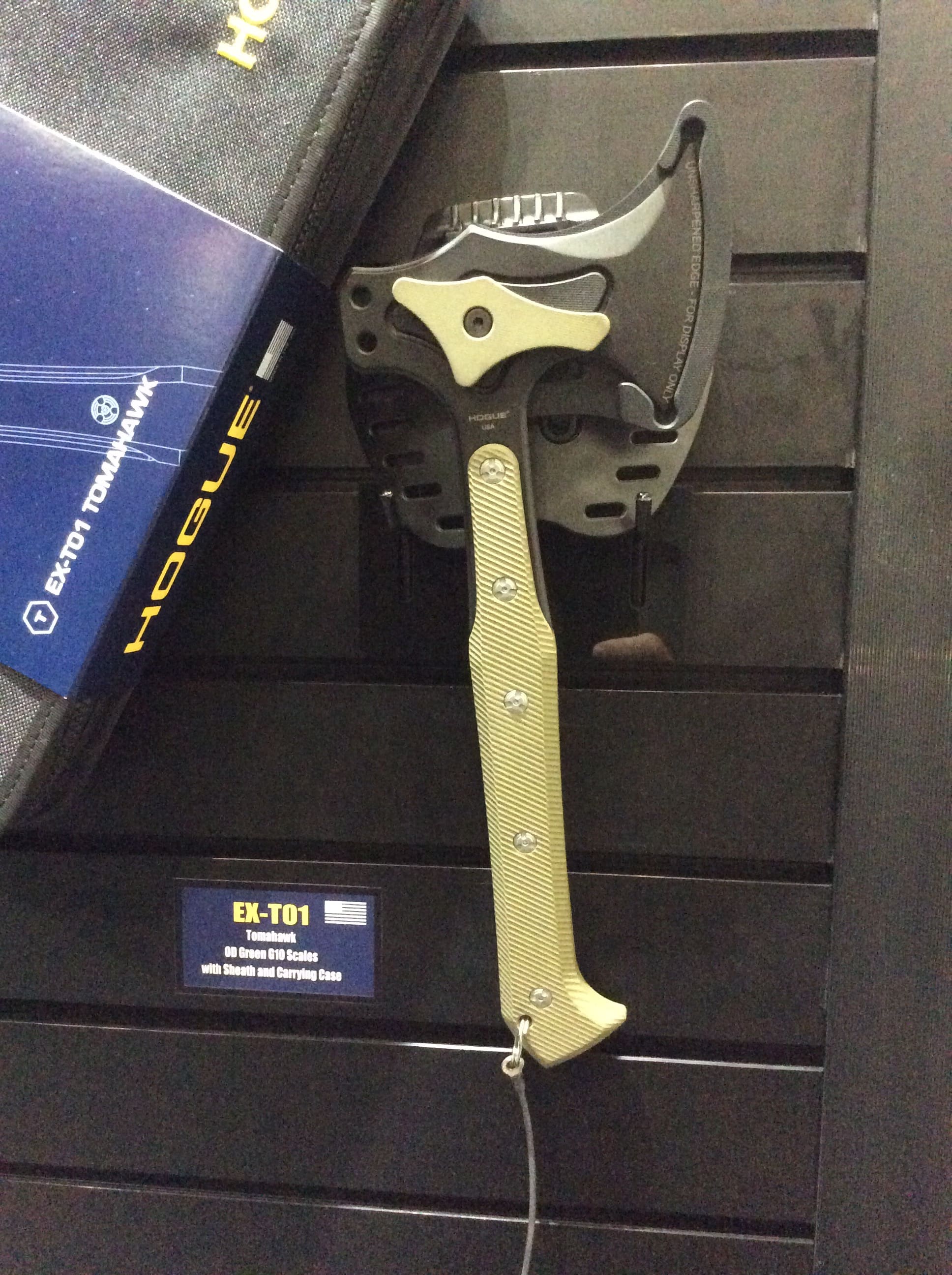 The sheath is magnetized so the tomahawk will click into place and then there's a twist lock that keeps it on the sheath. The sheath also incorporates a paddle like you find on holsters. However, you can also mount other Tek-Lok carry options.
The EX-TO1 is just over 14″ long and weighs just under a pound (1.45 lbs with sheath). It is made from .25″ S7 steel and offers G10 scales in a variety of colors.