If you've ever been around military vehicles on the summer, you know how hot their exterior surfaces can get. Armored vehicles are even worse.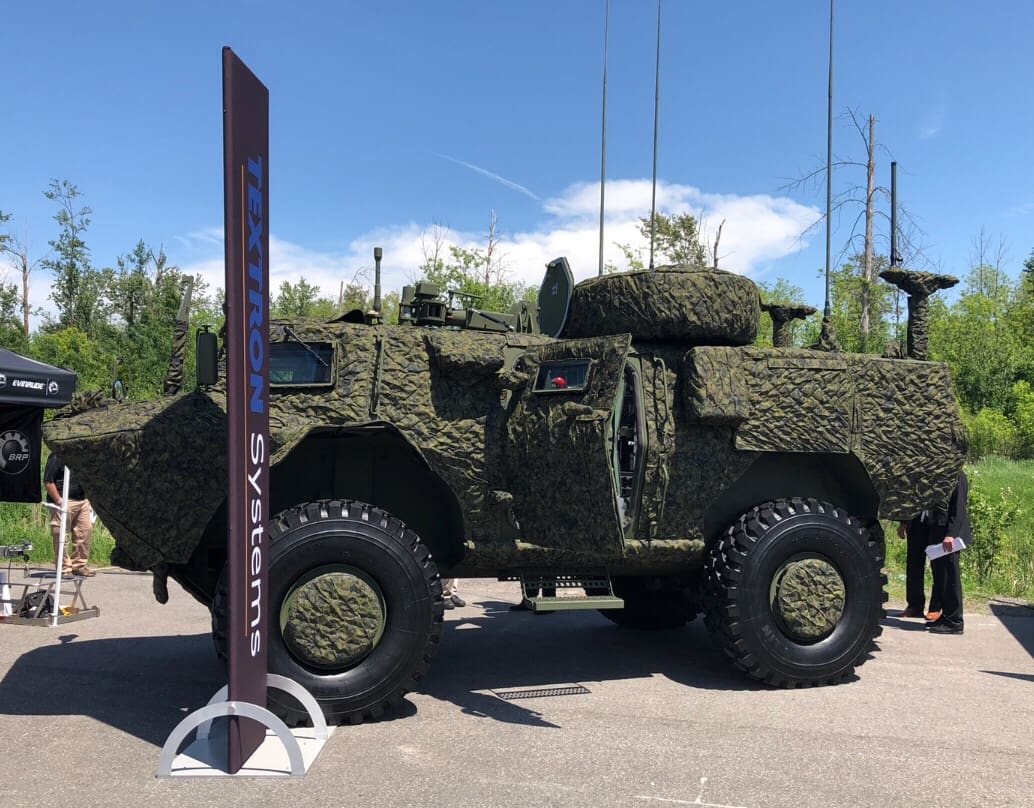 Rheinmetall Defence's Solar Sigma Shield is a blanket-like appliqué. It is designed to not only reduce the effects of solar heat in vehicles, but also provide multispectral camouflage. It is also fire resistant and no-slip/no-skid, another major plus for operating on armor vehicles.
Testing by Defence Research and Development Canada Show up to a 30% lower temperature when using Solarshield.
In this case, it is mounted to a Tactical Armored Patrol Vehicle from Textron Systems, currently in service with the Canadian Army.