On 17 July, 2009 Defense Supply Center Philadelphia, Dir of Clothing & Textiles awarded contract number SPM1C109C0022 for $39,371,150.00 to KDH Defense Systems of Johnstown, PA for production of 65,000 VEST, BODY ARMOR (Improved Outer Tactical Vest).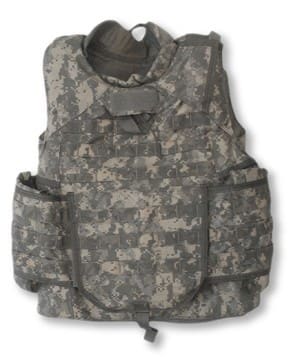 The carriers will be produced by four sub-contractors who are required simply because of the demands of the delivery schedule which requires delivery of the 65,000 vests between September and December of this year. They are: DJ Manufacturing Corp. of Caguas, Puerto Rico, Eagle Industries Unlimited (Front Line Defense International, Inc.) of Mayaguez, Puerto Rico, Eagle Industries Del Caribe Inc. of Lares, Puerto Rico, and Savannah Luggage Works of Vidalia, GA.
Announcement of this award may come as a sigh of relief for some as it had been delayed several times. Interestingly, the companies involved in this award, as well the finalists in the Releasable Plate Carrier program may indicate a passing of the torch, so to speak, from the larger, more traditional armor companies to smaller manufacturers. Also, as two of the four finalists for that program will be heavily invested in producing IOTVs until the end of the year it will be intriguing to see if there now continues to be a delay in announcing the award for the Releasable Plate Carrier. Additionally, Eagle Industries has captured a notable portion of this business which seems to indicate a new emphasis on large piece contract sewing since being purchased by ATK.
Tags: Eagle Industries, KDH