Like all of their products, the new MR Dry from MATBOCK was designed based on their operational requirements as active duty SEALs. Like the name implies, the MR Dry is a cooperative development with Mystery Ranch that transforms a MR Tri-Zip 3-Day Pack into a truly wearable, yet accessible, fully waterproof bag. It's design by MATBOCK, Load Carriage by Mystery Ranch and Waterproof by Drift Dry.
The exterior incorporates a new Mystery Ranch yoke that combines mesh and venilated padding to shorten drying time. This yoke can be removed just like on any other MR pack and installed on the 3-Day Pack that is suspended inside the waterproof shell. Everything is fully removable but when zipped up tight, it's fully waterproof and even incorprates a oral inflation valve.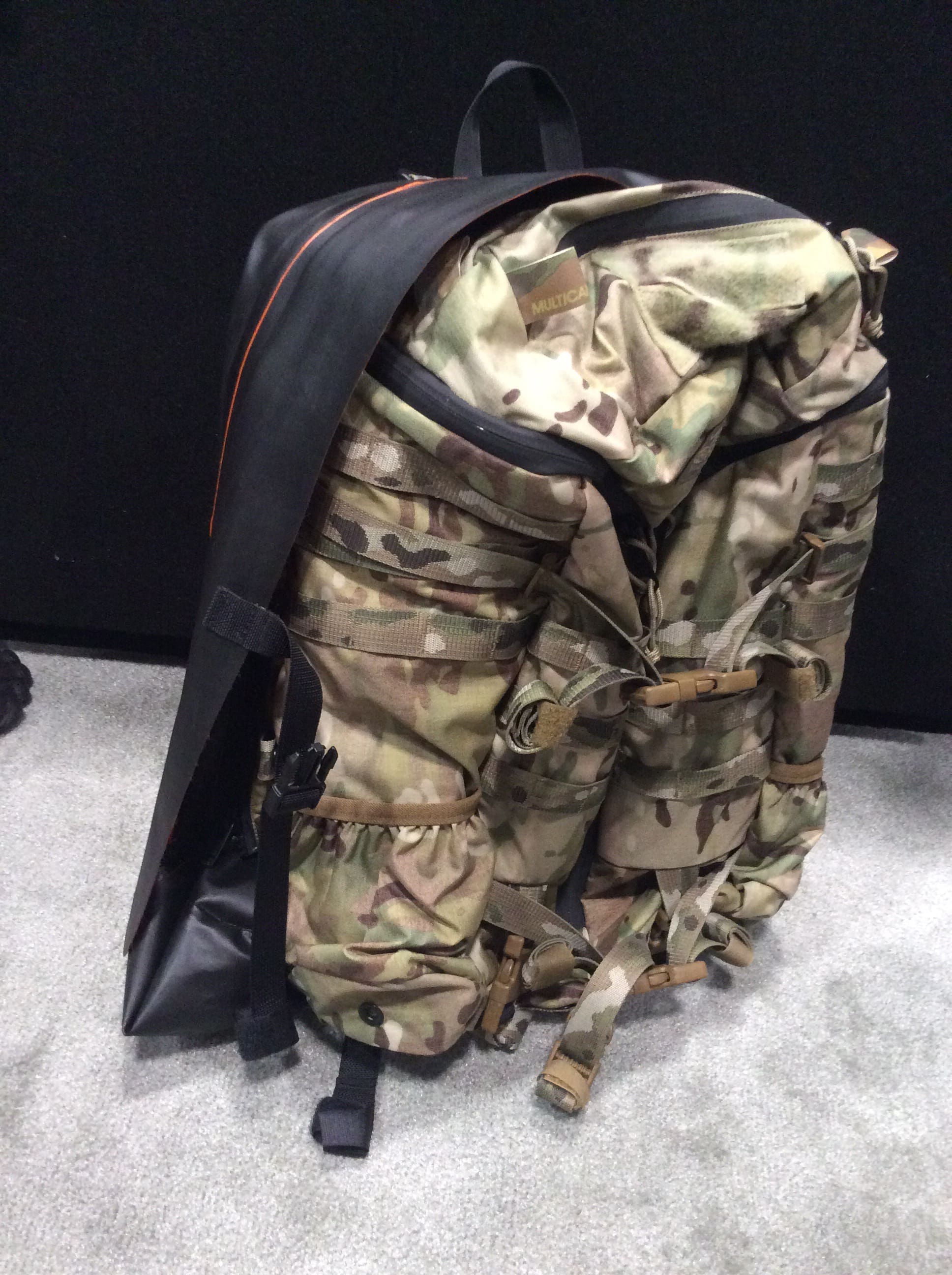 You may notice Orange piping on the waterproof shell, but that's to designate a prototype. Production models will be available in all Black, Grey and MultiCam. Final prototypes are coming next week and you'll be able to order the MR Dry by August.
Tags: MATBOCK LLC