By now, I'm sure you're familair with the MOHOC camera so I'm not going to spend a lot of time going over its capabilities. I'd rather show you this new K9 head harness. Instead of mounting the camera on the dog's back, this version puts it on top of the K9's head for a true POV perspective.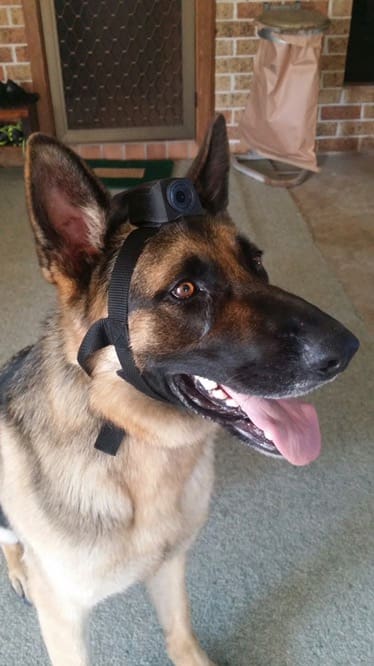 The MOHOC K9 harness matches the curvature of your dog's head and maintains a snag free, low profile. This snag free design allows your dog to move in confined spaces without being impeded by a large pole or camera arm on their back. The K9 harness is adjustable both around the collar and in front of the ears, allowing you to securely attached the harness and camera to your working dog.

The K9 Head Harness will be offered in Black or Tan.
Tags: MOHOC