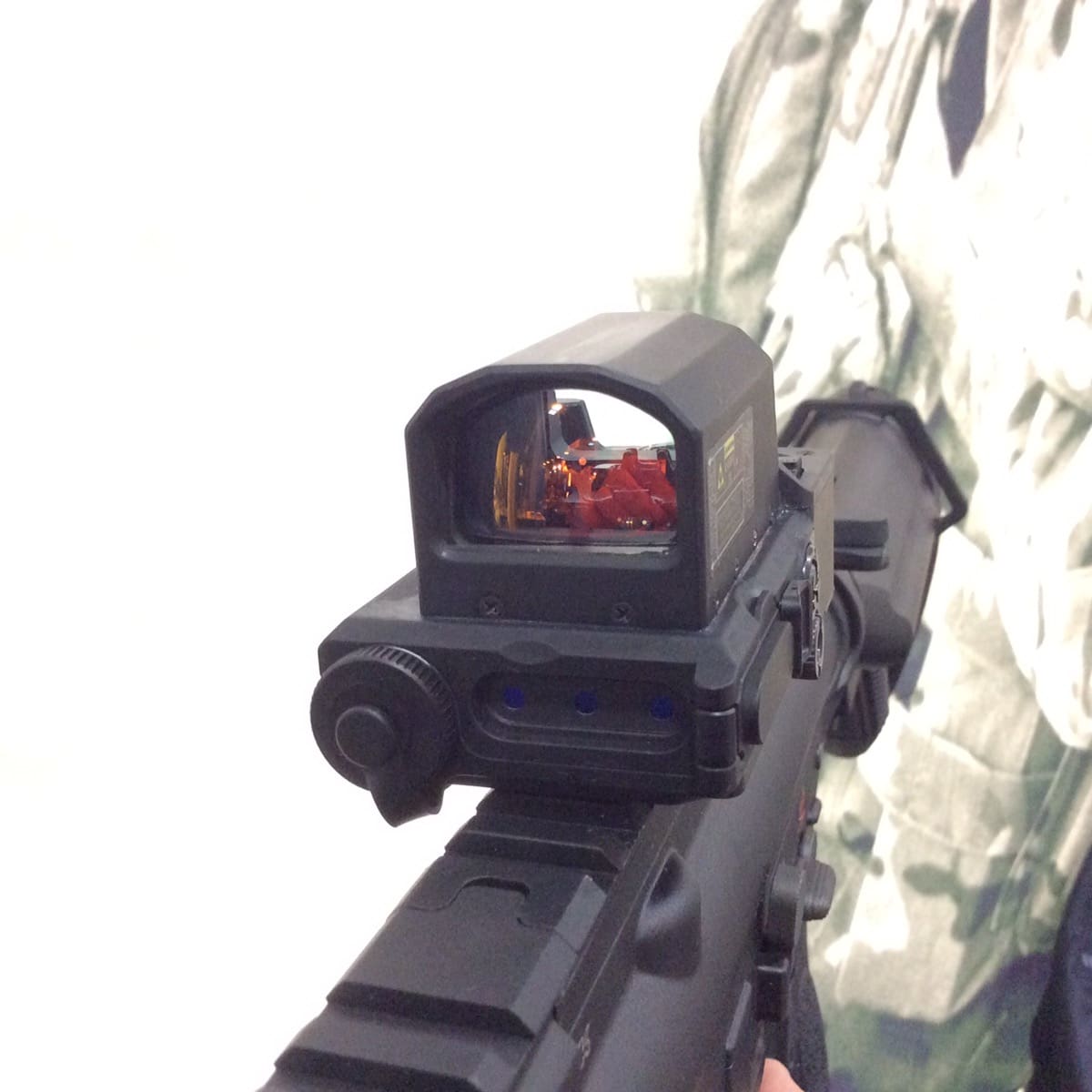 The Wilcox Black Out Sighting System was designed specifically for use with a suppressed weapon shooting the .300 AAC Blackout cartridge. In addition to a red dot sight with selectability for Sub- and Supersonic ammo, visible laser, IR laser and IR illuminator.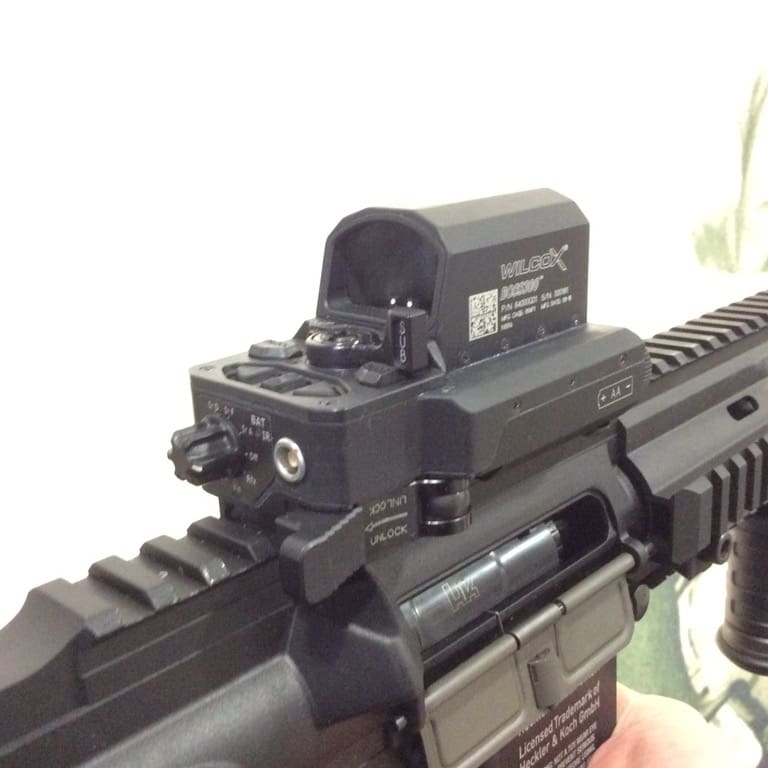 The red-dot is coaligned with the lasers and illiminator and the switch from Sub- to Supersonic is accomplished with the flip of the lever behind the lens. In the photo, you'll note it's set to Sub.
The BOSS is powered by a single AA battery.
Tags: Wilcox Industries