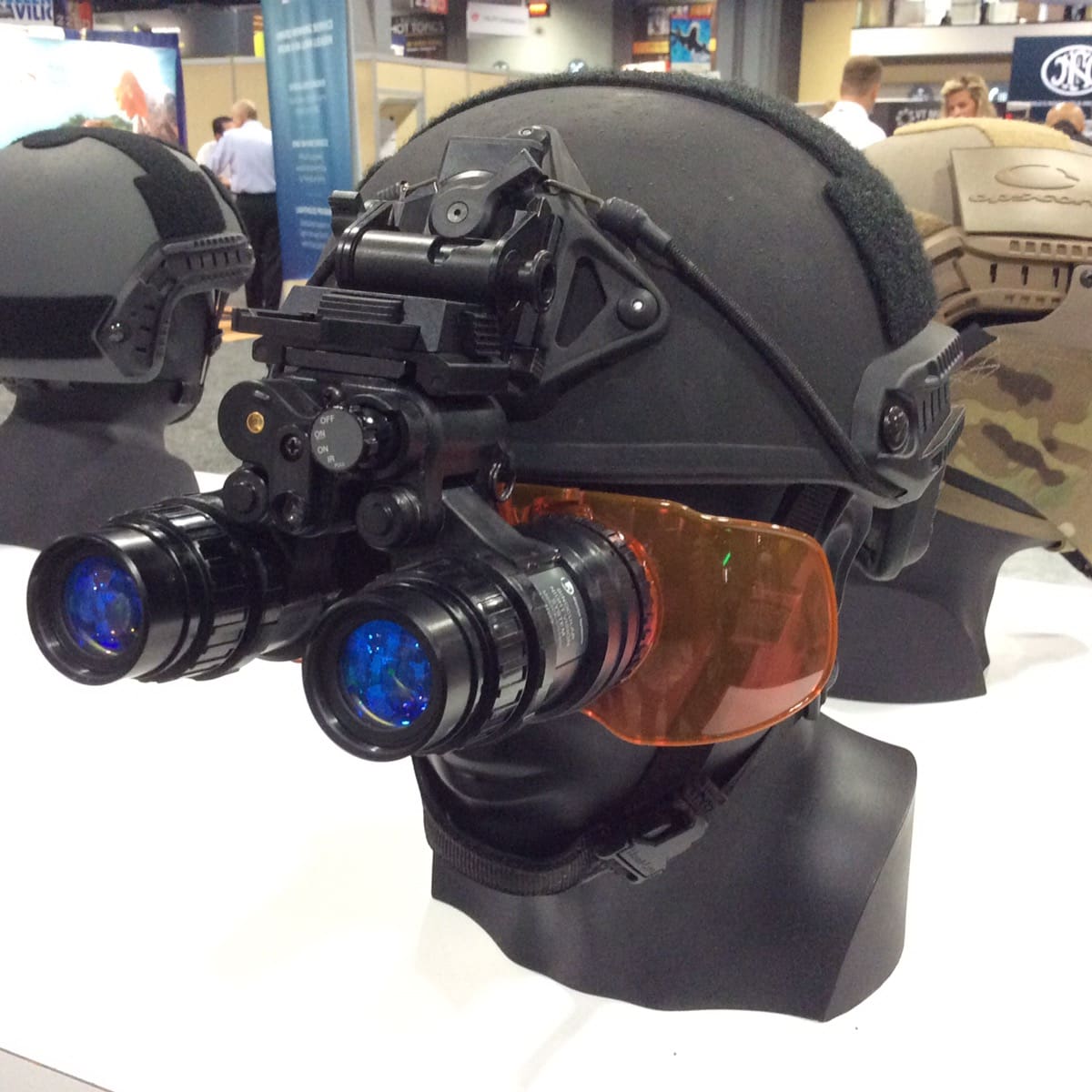 Spray and debris shields integrated with AN/PVS-15 NVGs.
Gentex offers the Snap Shields with Clear and Green Glow occlusion lenses which absorbs then phosphorous green glow that reflects off the face from a Night Vision Tube. Soon, they will also offer laser protection variants.
They are toolless don and doff meaning they snap right into place. The Snap Shield offers limited frag protection but it meets ANSI z87.
Look for the Snap Shield late 4th Quarter.
Tags: Gentex