Configurable headset solution delivers true 3D audio and advanced hearing protection for combat operations
Carbondale, PA, October 4, 2018. Gentex Corporation, a global leader in personal protection and situational awareness solutions for defense forces, emergency responders, and industrial personnel will introduce the latest addition to its growing hearing protection and communications portfolio, the Ops-Core AMP Communication Headset, at the Association of the United States Army (AUSA) Annual Meeting & Exposition, October 8 – 10, Washington, D.C.
Designed for defense forces and law enforcement personnel, the advanced 3D hear-through and hearing protection capabilities in the Ops-Core AMP Communication Headset enhance situational awareness and user safety. For optimal flexibility and mission performance, the modular headset can be easily configured to meet a wide range of mission needs with options for headband or helmet rail-mounted use, single or double hearing protection, left- and right-handed configurations of headset downlead cable and boom microphone, and single or multi-channel communications.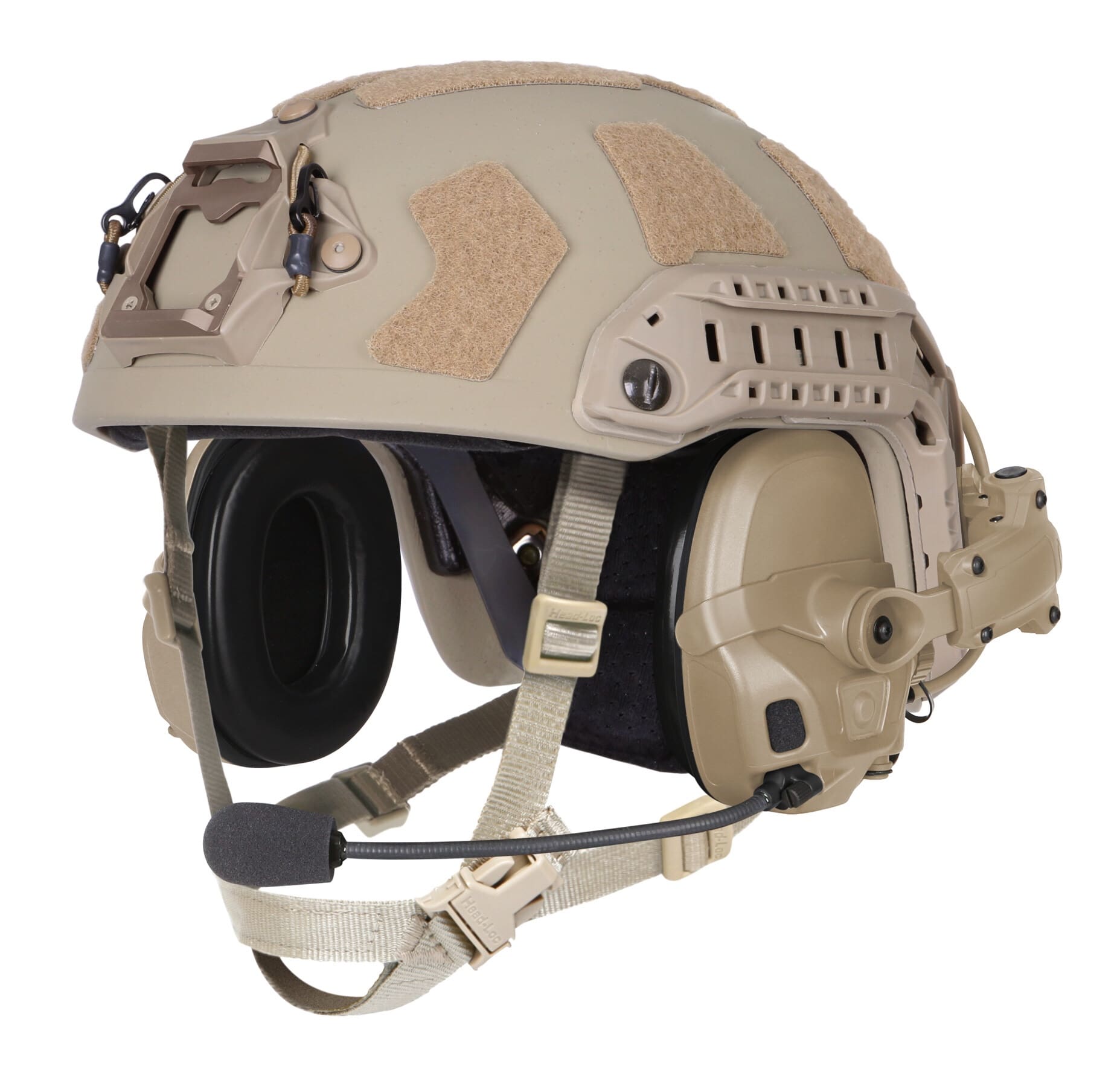 "The introduction of the Ops-Core AMP Communication Headset demonstrates our dedication to strengthening and expanding our hearing protection and communications offering, which includes advanced products such as Gentex's F-35 AHNR Headset and the Ops-Core RAC® Headset." said Tom Short, vice president ground systems, Gentex Corporation.  "Building on the strengths of the RAC, the AMP sets a new bar for hearing protection and situational awareness for ground forces. We're excited to demonstrate the Ops-Core AMP Communication Headset along with all of our market leading headborne protective technologies at AUSA."
Also, featured in the company's booth will be the Ops-Core FAST® SF Helmet System, shown among the full lines of Ops-Core FAST and Sentry Helmet Systems—all designed for elite defense, law enforcement, and security forces; the Gentex family of Tactical Ballistic Helmet Systems—mission configurable ACH/ECH style helmets for ground forces; and a full array of performance enhancing eye and face protection, respiratory, CBRN, and hearing protection and communications accessories.
Open to all, Gentex Corporation will hold a special hospitality event in its booth on Tuesday, October 9th from 3:00 – 5:00 PM to celebrate the launch of the new Ops-Core AMP Communication Headset.
Visit Gentex Corporation in booth #4017.  To learn more about the Ops-Core AMP Communication Headset, click here.