Following the enormous popularity of TNVC's Limited Edition July 4th TNV/PVS-14s and overwhelming customer demand for more, similar offerings, TNVC is proud to announce that we have added L-3 Thin-Filmed White Phosphor image intensifier tubes to our regular product line, and they are now available for sale as part of our popular TNV/PVS-14 line.
These high-performing Generation 3, Auto-Gated Night Vision Monoculars offer similar performance to our L-3 OMNI VIII Green Thin-Filmed units, and will meet or exceed current U.S. military OMNI VIII contract specs, but using the highly sought-after White Phosphor technology and image coloration.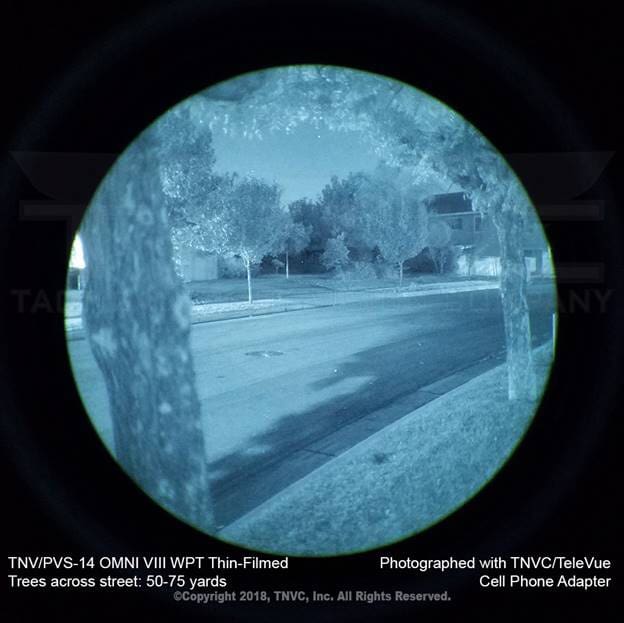 With prices starting at $3,495.00, these units offer customers an intermediate option between our more traditional green units and our premium L-3 Unfilmed White Phosphor image intensifier tubes. While these Thin-Filmed White Phosphor tubes cannot match the performance of the Unfilmed White Phosphor units, and will have more scintillation in extremely dark conditions, like our Thin-Filmed green units, they nevertheless offer superb image quality and resolution. Moreover, many end-users report that White Phosphor image intensifier tubes produce an image that is perceived as brighter and having more contrast, with deeper shadows and more defined details, as well as being more pleasing to the eye and producing less eye-strain during prolonged use than green units.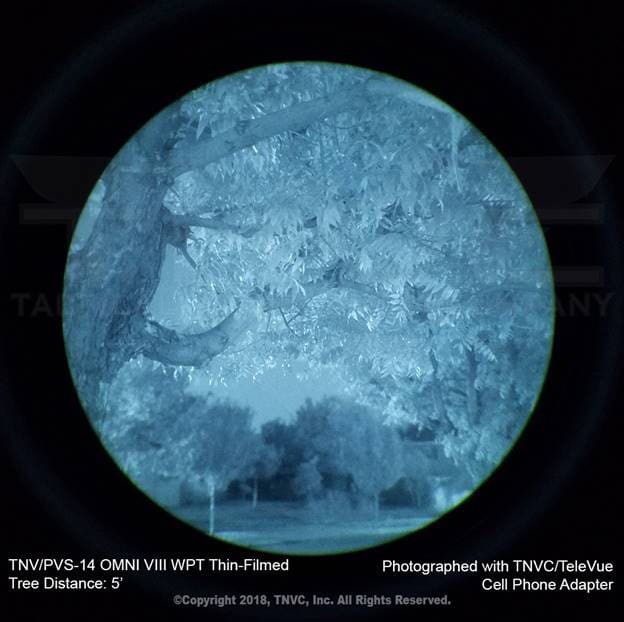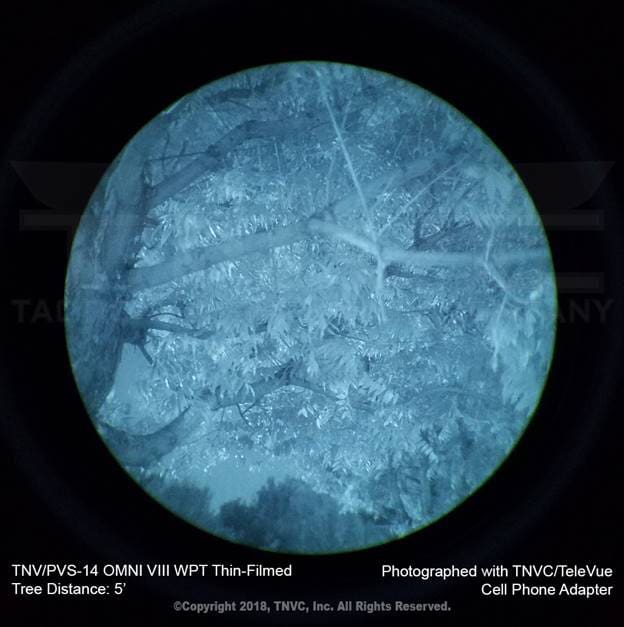 Like all TNV/PVS-14 units, these units are "semi-custom" and built by hand to-order at TNVC's California facility, and come with TNVC's industry-leading 10 Year Warranty. While this adds some lead time to these units, it allows TNVC the ability to offer customers will a full menu of customizable options with our TNV/PVS-14, including tube type and accessory kits, as well as MIL-SPEC Black, Flat Dark Earth, and officially licensed Crye Multicamä.
In addition to the standard TNVC TM-14 Weapon Mount option, customers can also purchase the excellent Wilcox L4 G11 ARMY helmet mount at a special package price of $255 with the purchase of one of these L-3 Thin-Filmed White Phosphor units, providing a vast improvement over the decades-old Legacy USGI "Rhino" system.
These Thin-Filmed White Phosphor image intensifier tubes are currently only being offered as part of the TNV/PVS-14 product line. All of our other TNV dual tube Night Vision Goggle systems will continue to be offered with L-3 Thin-Filmed OMNI VIII green and L-3 Unfilmed White Phosphor image intensifier tubes.
tnvc.com/shop/tnvpvs-14-l3-gen3-omni-viii-filmed-white-phosphor
Tags: TNVC