Issued on every ATF Glock 19, the Streamlight TLR-7 currently incorporates a button which is actuated with the weak hand.
However, a new variant is coming this summer with a switch which can be depressed to turn it on and off with the trigger finger.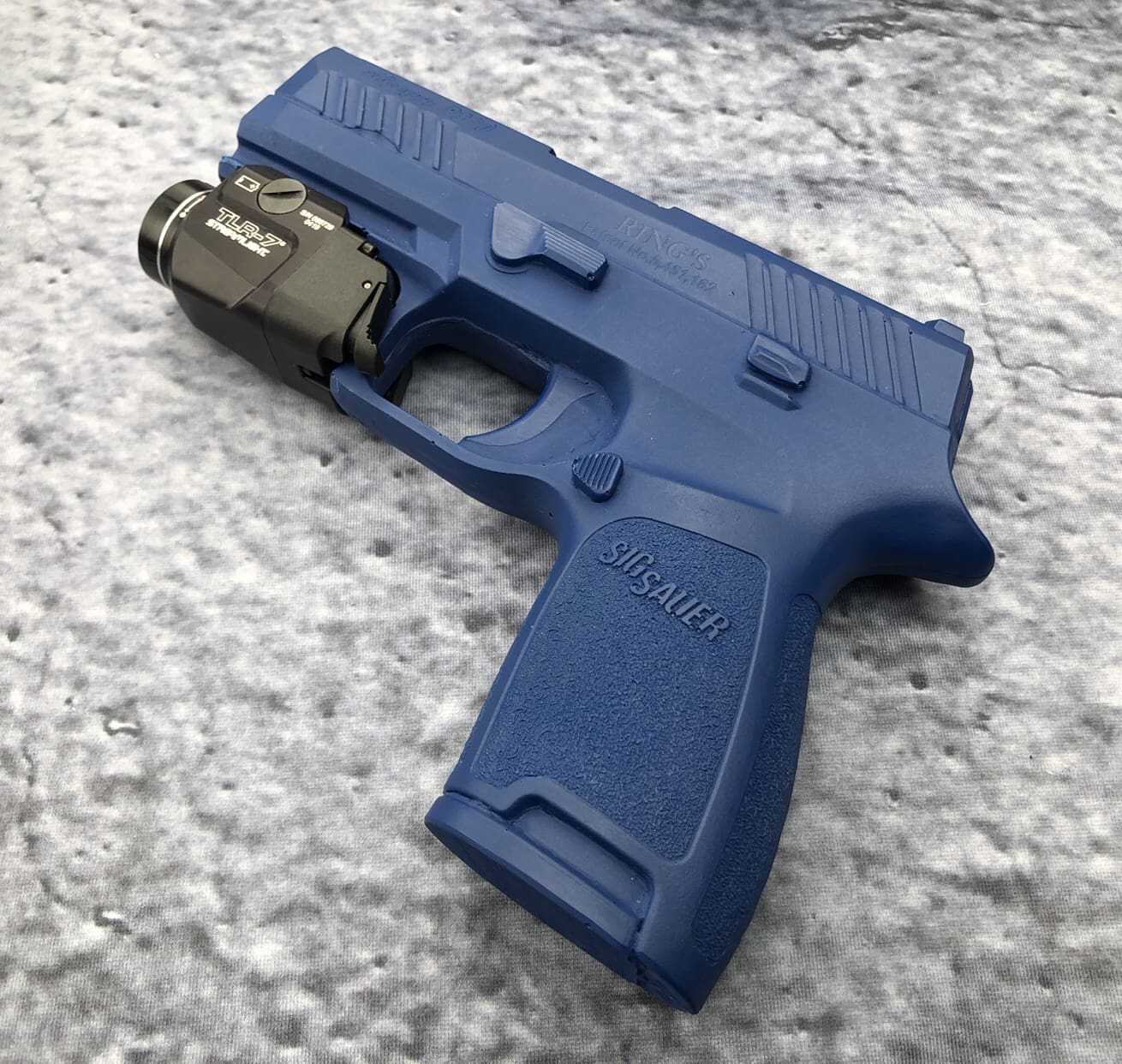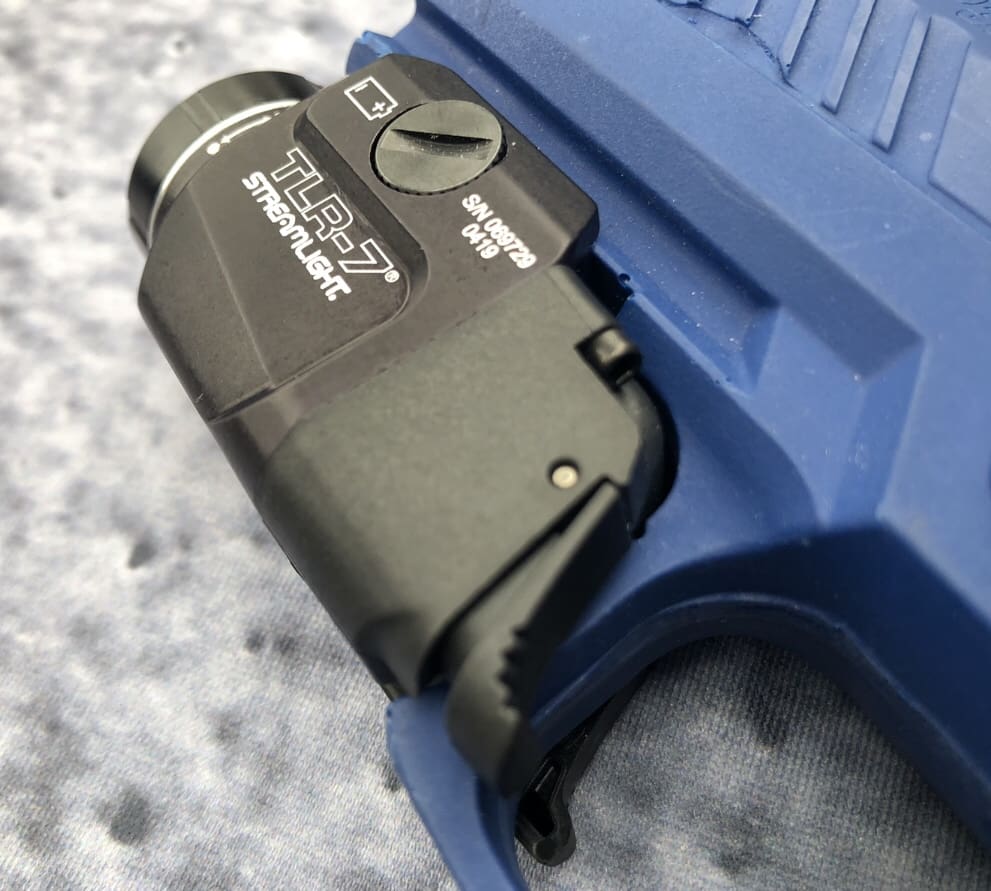 Although this new model does not yet have a distinctive nomenclature, both will be offered.
Streamlight products are available for agency and unit order through ADS.