I first saw Gore's Integrated Cabling for Soldier Systems at DSEI last month in London. I was quite pleased to see that they had brought the technology across the pond to the US. Gore's cable systems are across the board, lighter, more flexible and less prone to breakage than alternatives, thanks to the ePTFE exteriors. Using them to provide power and databus within an armored vest, was a logical step.
The armor vest itself was manufactured by WL Gore partner brand Costas Siamidis, which is based in Greece. The actual Gore cabling is inside of this vest. They are connector agnostic, which is important considering there are at least four different connectors on the market.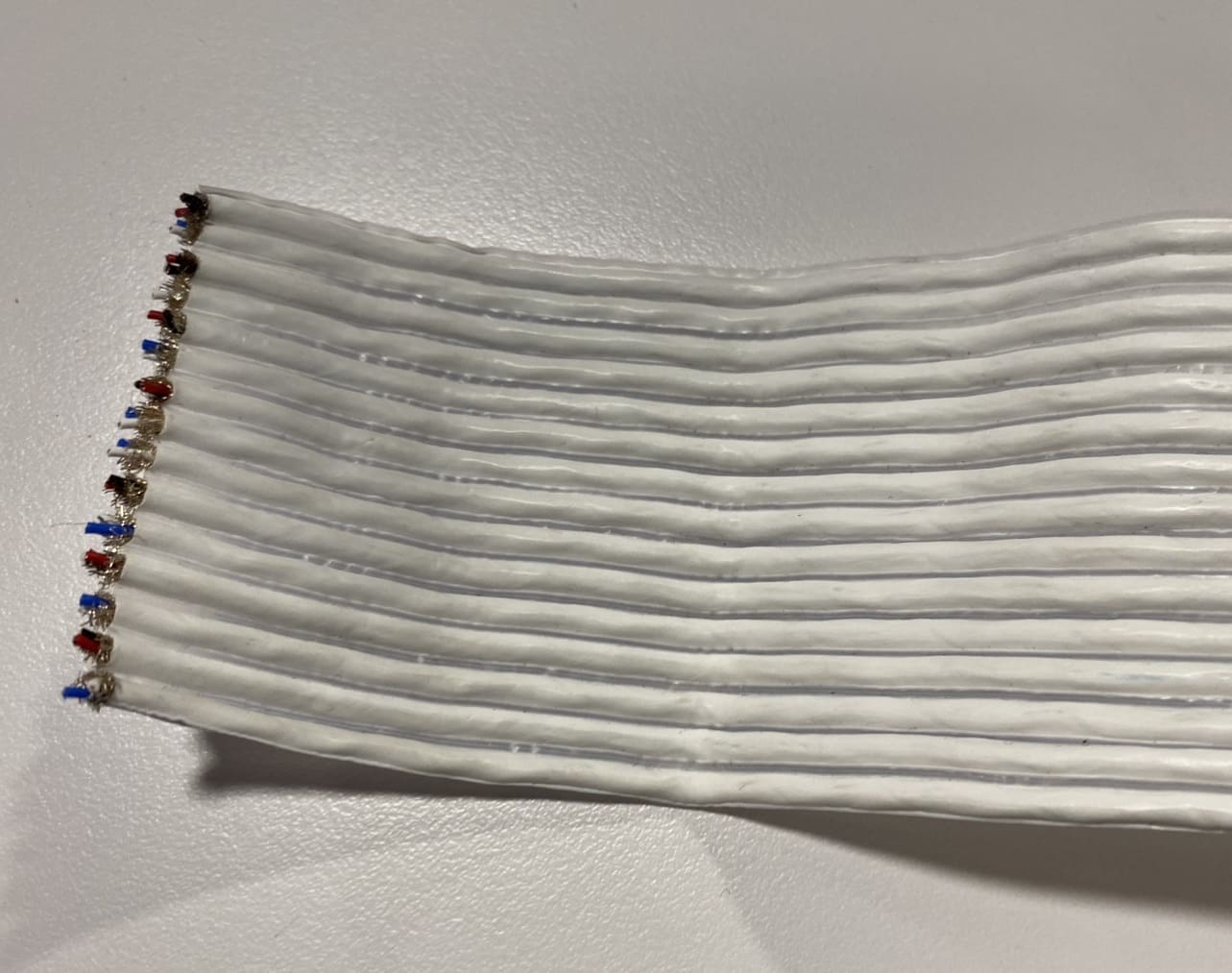 This is what their cable bundles look like and they will configure them how needed. Compared to other systems, they are less than half the weight and much less bulky.
www.gore.com/militarylandsystems