US DOJ FBI awards HUXWRX Safety Co. (formerly OSS Suppressors) with the FBI Hostage Rescue Team (HRT) contract for production and delivery of their new 3D-printed FLOW 556k suppressor. The Indefinite Deliverable/Indefinite Quantity Contract is worth $4.9 million to be paid out over a 5-year (1-base year, plus 4 option years) term and is the largest law enforcement suppressor contract to date.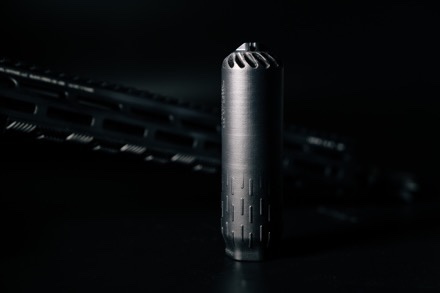 "I personally want to thank the FBI and Ballistics Research Facility for running the most comprehensive suppressor down select ever executed by the United States Government. The HUXWRX team is extremely proud to support the tip of the spear of Law Enforcement professionals within the United States of America," – Richard (Rick) Elder, CEO HUXWRX Safety Co.
Out of all the submissions that participated in the rigorous FBI Ballistic Research Facility testing, the FLOW 556k finished first in weight, unsuppressed and suppressed flash/spark, sound suppression, gas blowback, and user assessment testing.
HUXWRX Safety Co. is honored to have developed systems utilizing the advanced manufacturing techniques like 3D printing. This emerging technology allows for extreme tolerances, better quality control and flash/sound suppression, weight reduction, and improvements in the development cycle. Ultimately, they have created a product that enables production efficiencies unavailable with traditional CNC manufacturing. The 3D-printed FLOW 556k is one of many technologically advanced systems to come from HUXWRX Safety Co.
The FLOW 556k is currently only available for Military and Law Enforcement agencies.
For more information, contact the HUXWRX Safety Co. Sales Team at 801-542-0425.