GORE-TEX PYRAD is a flame retardant fabric; a self-extinguishing technology that provides durable protection against flash fire exposure while remaining highly breathable, water resistant, and windproof. It's used to make the Fuel Handler 2-Piece Suit worn by Soldiers and Marines.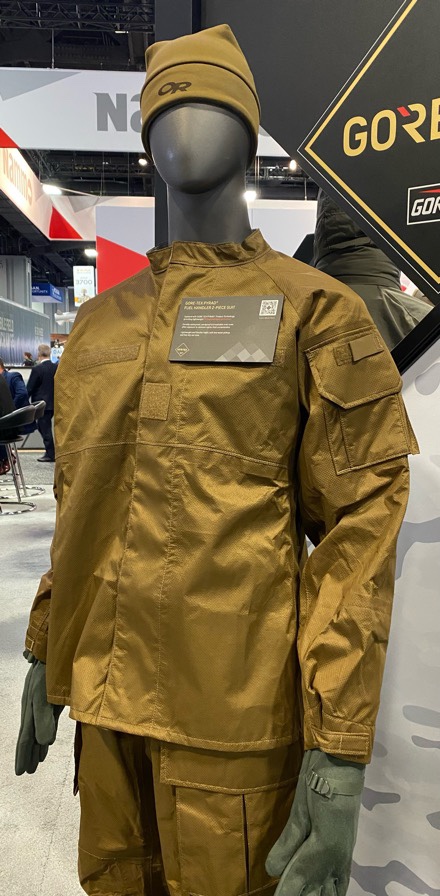 In one of the most effective displays I've seen, WL Gore & Associates have showcased an example of what this garment looks like after a flame test.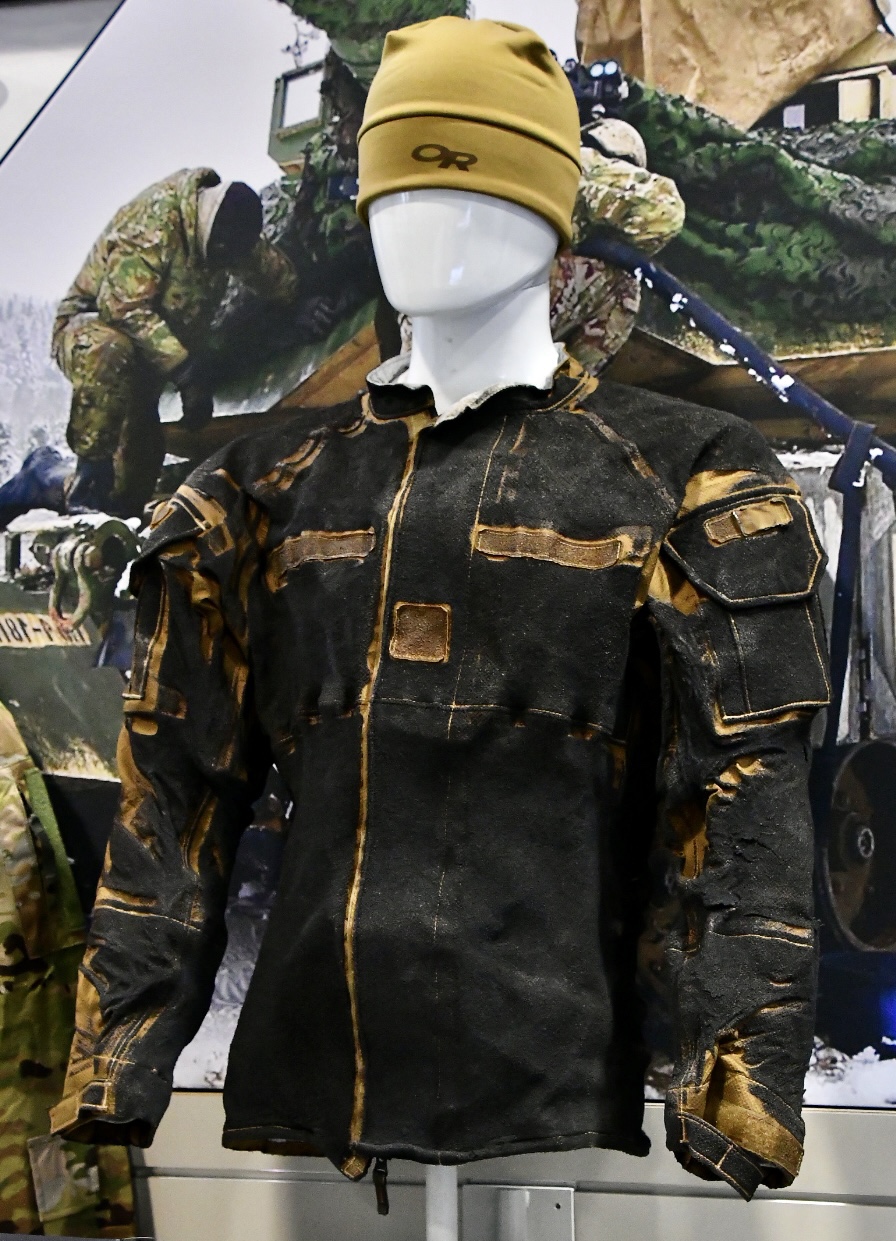 As you can see, the material chars, but remains intact and protects the wearer from direct burns. It is also self-extinguishing. In addition to FR protection, the wearer also benefits from a breathable, water and windproof GORE-TEX shell.
To see a video of GORE-TEX PYRAD in action, go here.