Harrisburg, NC — March 9, 2016 – Combat Medical, a leading developer and distributor of tactical medical equipment and devices, today announced that it has added Celox™ hemorrhage control products to its Department of Defense contracts.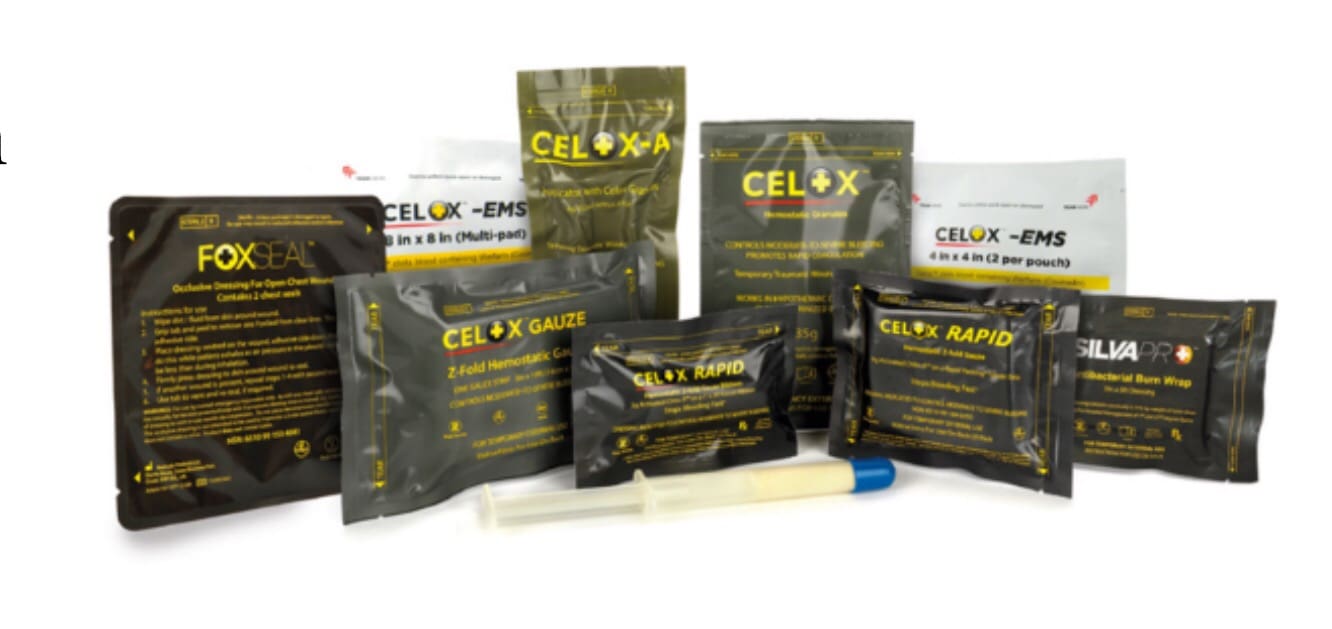 Celox™ is a range of hemostatic devices to control severe traumatic bleeding. All of the products use the same core proven technology and are applied in military medicine and by a range of emergency services including EMT, Law Enforcement, security service, Fire Departments as well as in workplace first aid and remote medicine around the globe.
Celox™ RAPID has been tested and stops arterial bleeding with minimal compression time. Independent laboratory testing on Celox RAPID has shown that this faster treatment significantly reduces blood loss compared to Combat Gauze*.
"We are extremely proud to add this to our eCat this contract," said CMS President, Chris Murphy. "ECAT is an important channel of procurement for our customers and continues to strengthen our relationship with the DoD and the other federal agencies we support."
Visit combatmedicalsystems.com