We first showed you National Molding's Rigid Plate Carrier during last year's Modern Day Marine Expo. Since then, they've continued to refine their design and begun to garner some interest in the technology.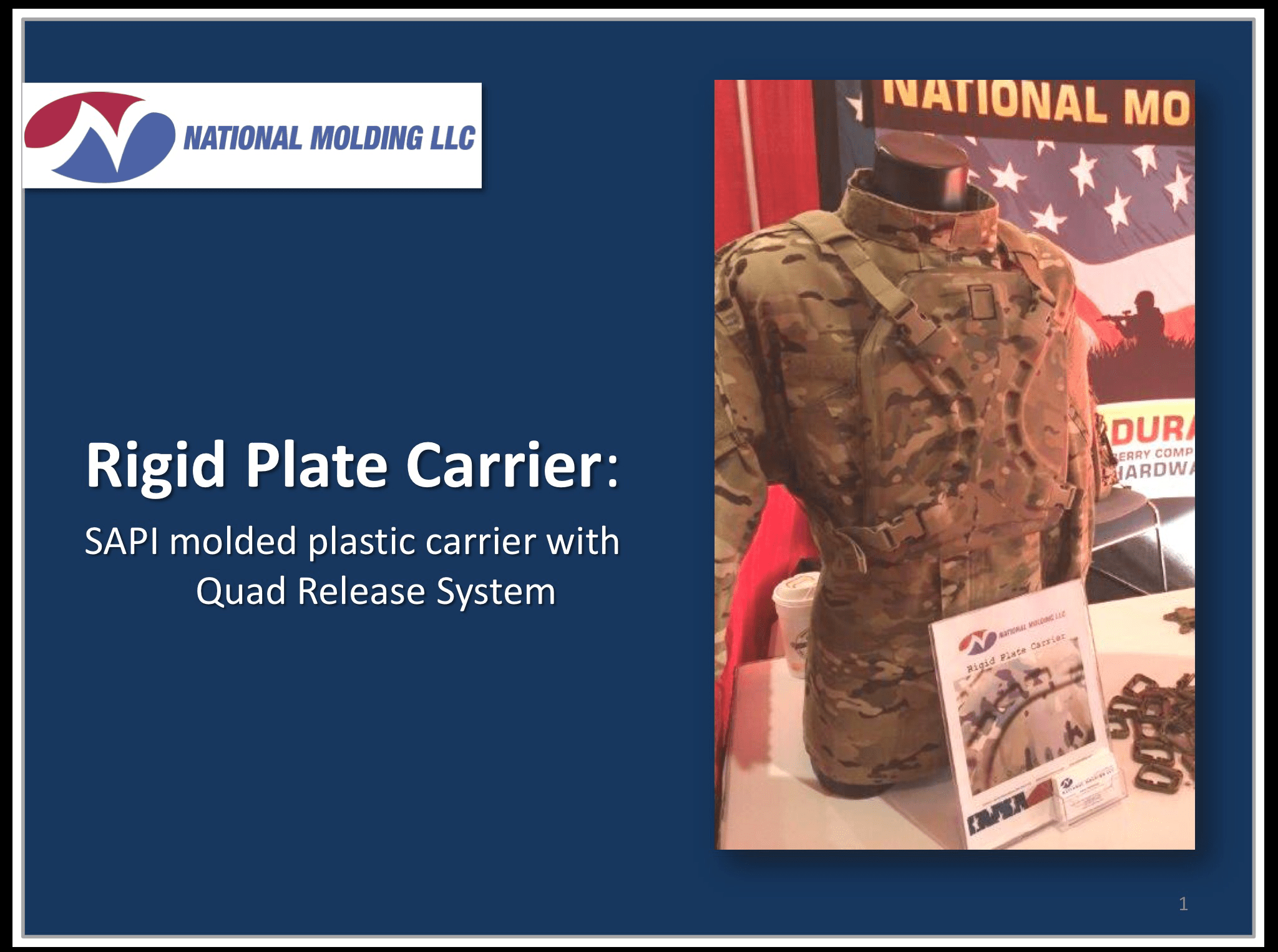 Below, you can see the components of the RPC which encapsulates the plate. The plate can be removed for inspection or replacement. You can also see that the RPC incorporates National Molding's Quad Release.
Finally, this photo depicts a translucent RPC panel, used in ballistic testing. They have demonstrated rather promising containment of projectile spall.