This is a sneak peek of the new Parashear, coming late this year from SOG Knives.
They worked with emergency medics to develop this lightweight, folding shear.
It integrates a glass breaker, tweezer, seat belt hook, serrated blade, awl, Phillips screwdriver and standard screwdriver/bottle opener.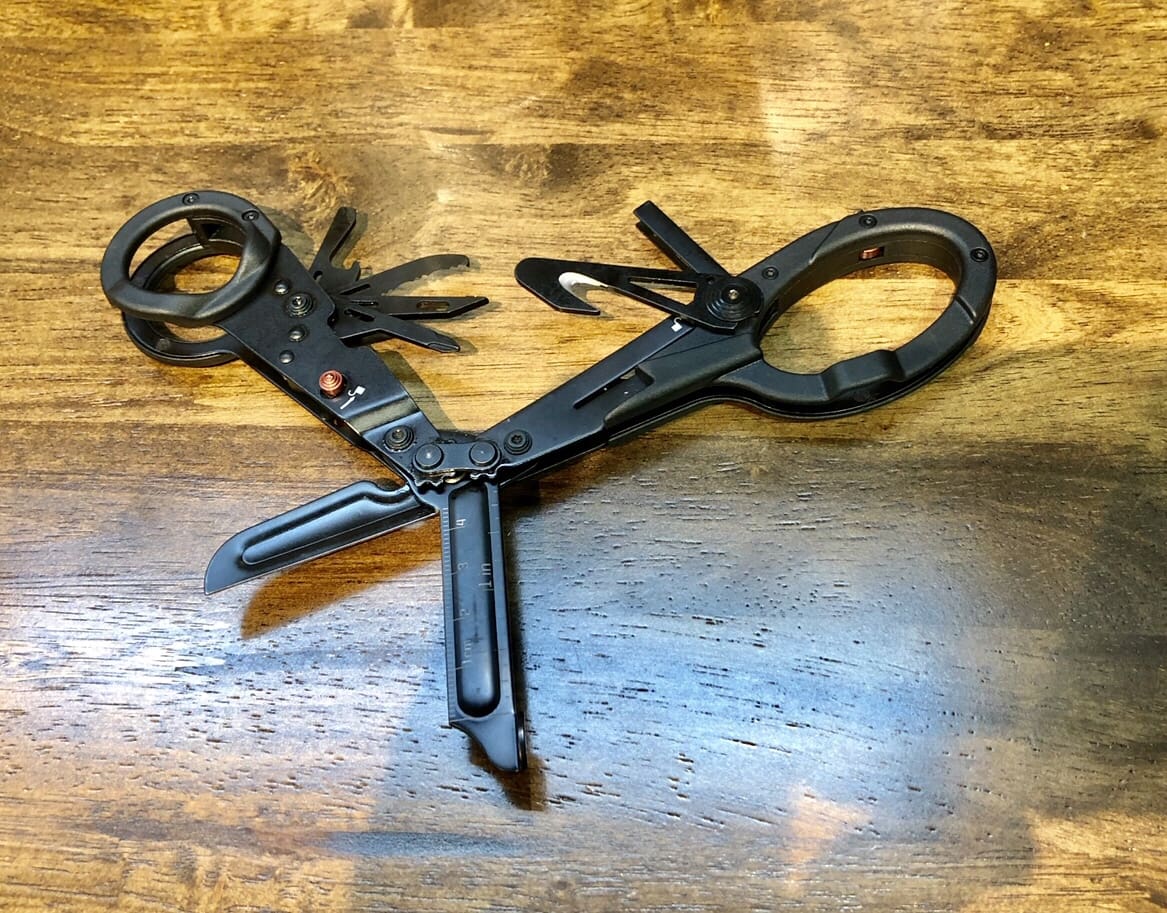 It comes with a sheath which allows ready to use or stored carry of the Parashears.