Posts Tagged 'Spartan Tactical'
Monday, December 15th, 2014
I recently had an opportunity to spend some time with Leupold and Knight's Armament Corp during new product training for ADS Inc's SOCOM team at Spartan Ranch near Fort Worth, Texas. I've shown this photo to exhibit KAC's new Improved 45 Degree 200-600m Offset Rear Sight. Naturally, several readers had a "Squirrel!" moment, asking for information on the cool bubble level. You asked and so shall you receive.
There's really not a lot to say about the KAC Rail Mounted Anti-Cant Device. It does what it's designed to do, assist the shooter in preventing rifle cant. It's Mil-Std 1913 compatible and mounts directly to the rail behind and below the optic, securing with a flat tip bolt.
As you can see, they've eliminated any sharp edges.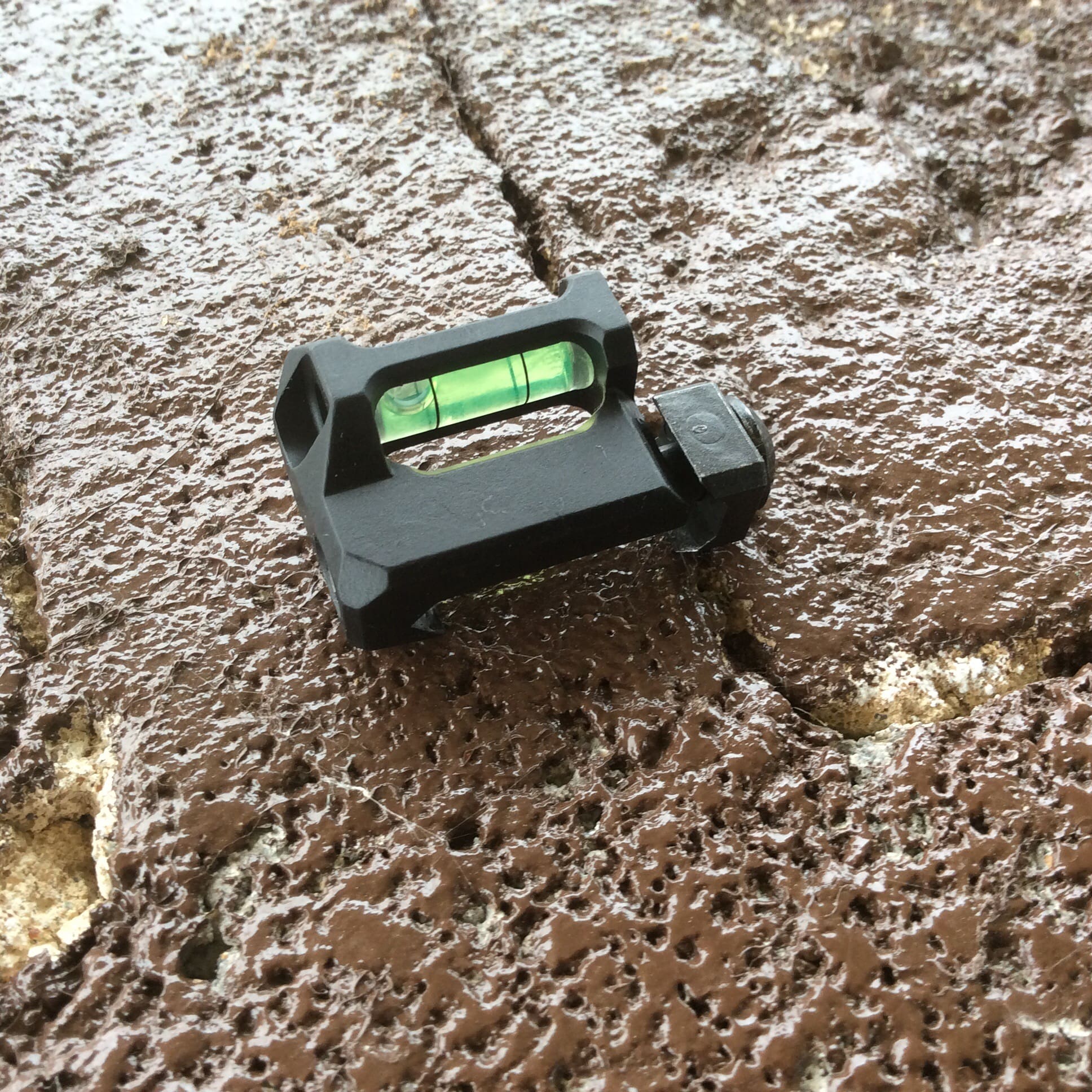 Make sure you stop by Knight's booth at SHOT Show to get a first hand look at the Anti-Cant Device as well as their other new products.