Vortex RECCE PRO HD Monocular is an Impressive Piece of Kit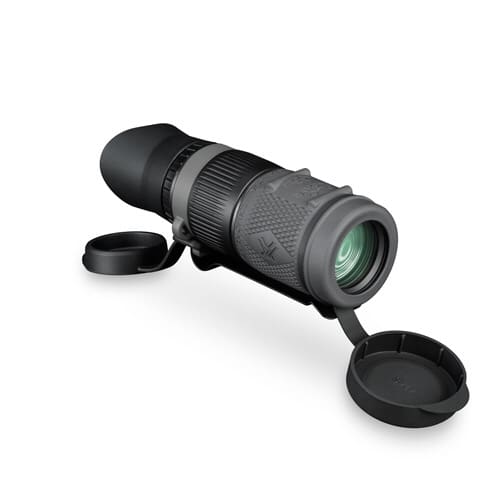 The Vortex Recce Pro HD monocular is an impressive piece of kit for military snipers or scout teams. Weighing only 11 oz, it brings exceptionally clear 8x magnification and a mil ranging reticle in a tiny 6 inch by two inch package. It also features a rapid ranging reticle showing a series of human silhouettes, sized to match to the form of an average adult male at distances of 200-600 meters. Fielded by several SOCOM organizations, operators have said that the Recce Pro provides the user a simple, low profile solution at a much lower cost than laser rangefinders. It offers better clarity and a wider field of view while being extremely rugged and waterproof. Made in Japan, it is Trade Act Compliant and can be purchased via government sales.
Technical Specs:
Reticle:
For a quote or more information about Quantico Tactical or Vortex's line-up of optics, please e-mail [email protected], call 910.944.5800 or visit www.QuanticoTactical.com.