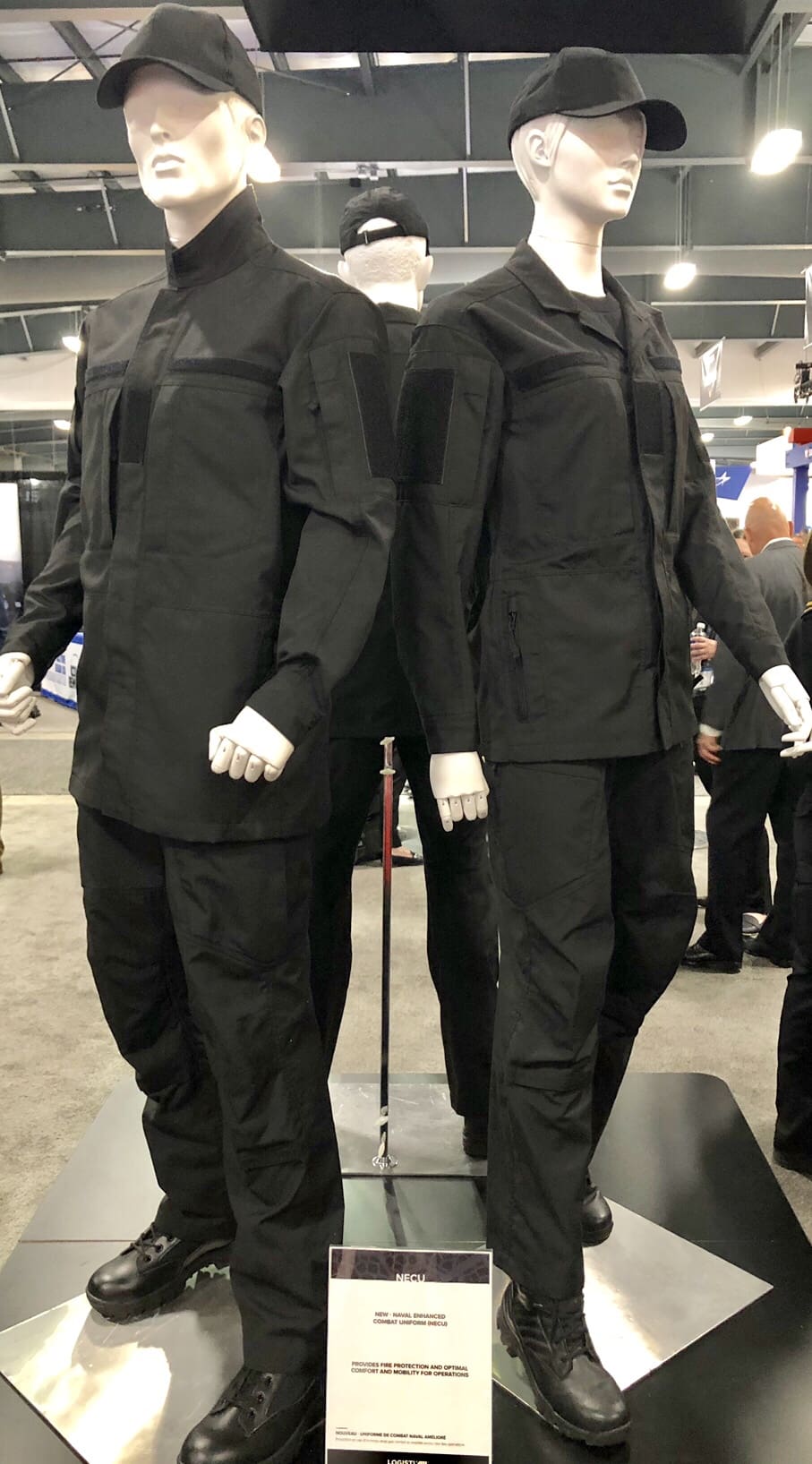 The latest version of the Canadian Navy's Naval Enhanced Combat Uniform goes on trial soon with a Operational Wear test aboard a vessel. The earliest version was quite baggy, based on the Canadian Forces Combat Uniform, but in Black. It proved to be too baggy for use aboard ship. Logistik Unicorp produced the test uniforms and created a more streamlined fit as well as integrating features, like pocket designs, from a proposed next generation combat uniform.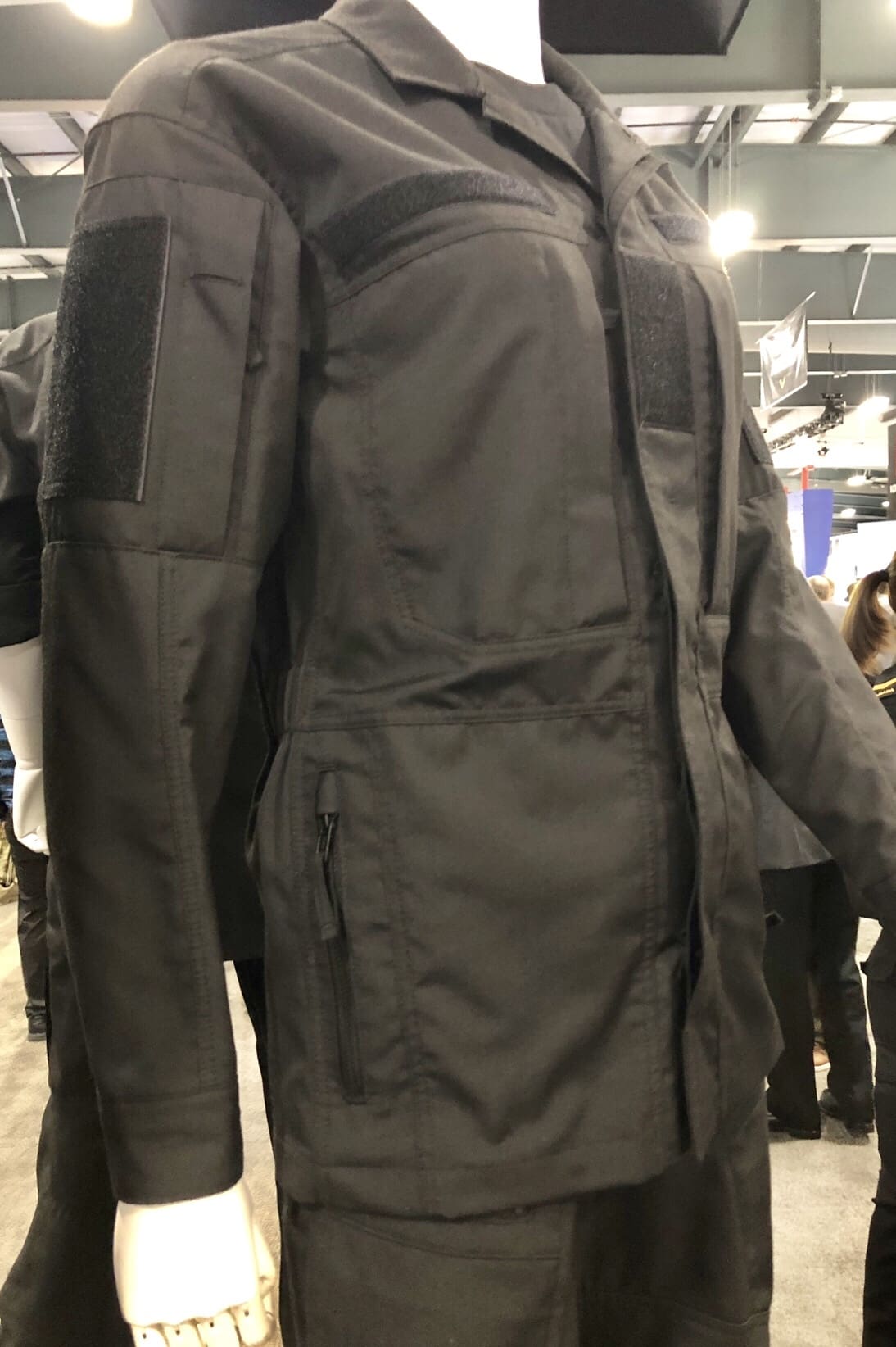 The Naval Enhanced Combat Uniform is the replacement for the current No 5 Naval Combat Dress. Like its predecessor, it is black in color. However, two fabrics are currently being looked at, Nomex and Kermel, both competing pyramid fabrics with FR properties.
The shirt features onboard facing zippered Napoleon pockets as well as zippered hand pockets at the waist.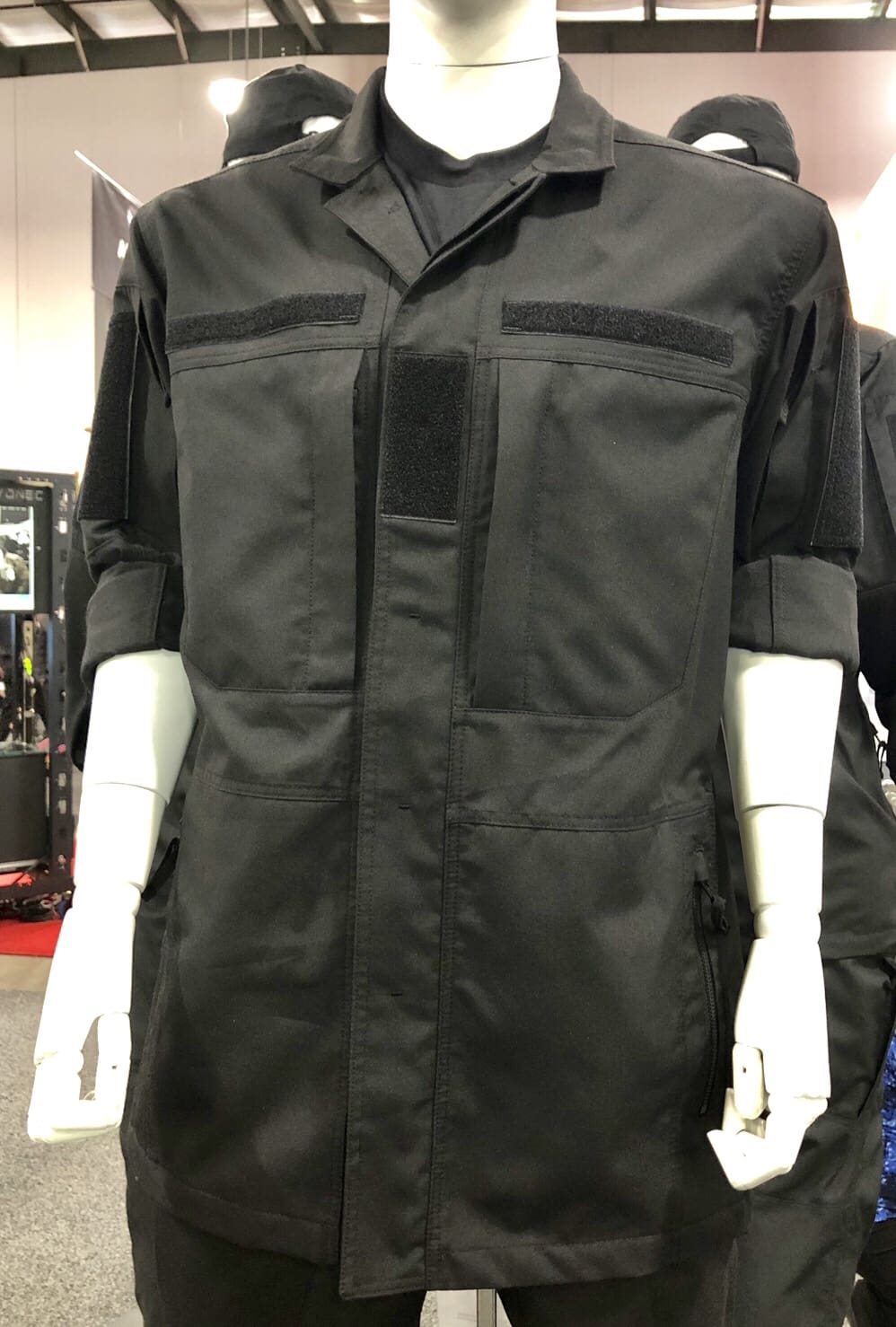 Additionally, there are zippered bicep pockets on either arm as well as a pile field for insignia.
One interesting feature is the integrated knee padding. It's fairly simple and straightforward, but there are accommodations to add additional padding if needed.
In addition to fabric selection, they also hope to determine whether the trouser will feature a zippered rear pocket.
If all goes well, a final version will soon become the new No 5 dress for Canadian Navy personnel. Perhaps, some of the features of this uniform will find also their way into the combat uniform worn by ground-based Canadian forces.