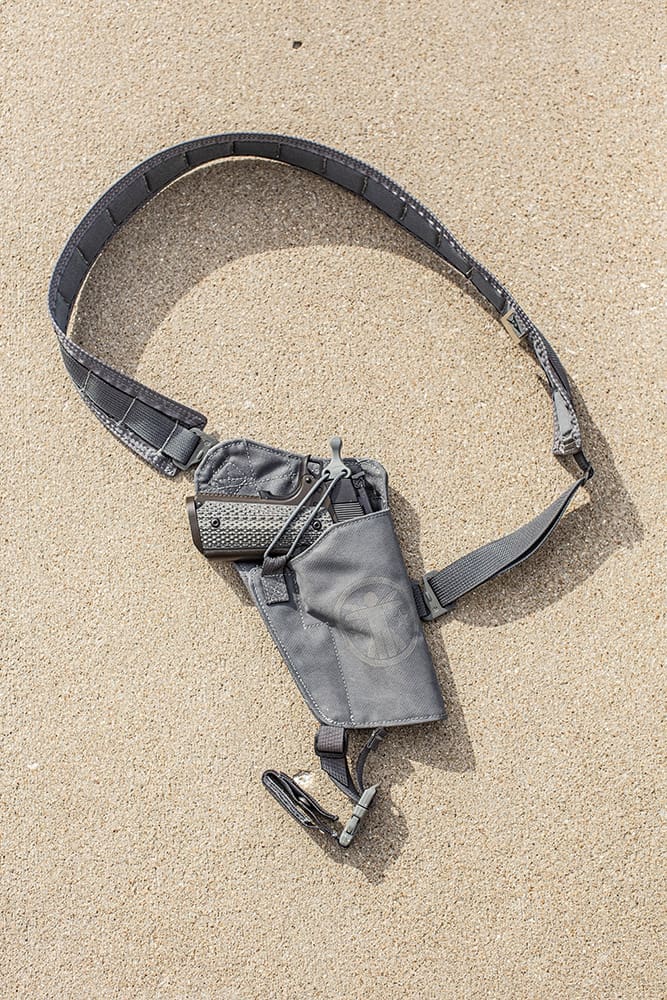 We are excited to announce a Soldier Systems and FirstSpear collaboration on a Limited edition SSD Walt Torso holster in manatee grey, now available in the non-stocking non-standard section in the FirstSpear web store.
The Walt was one of FirstSpear's first products and has remained a favorite. Based on the old M7 leather shoulder holster for the 1911, Tye Walt is made from modern materials to resist rot. Additionally, it's very forgiving for those pistols which are difficult to find a holster for. I've used it with G17s, G19s and 1911s as well as a Hi-Standard Changematic and an FN 509 (although it felt a little loose with the former and a little tight with the latter).
Exceptional cross draw style body holster designed to fit 1911, Glock, M9, 226, and similar sized pistols. Hypalon exterior with subdued SSD laser etched logo. Available while supplies last. Made in the USA with USA Materials.
This is a one-time good deal. once they are gone, they are gone.
For every holster sold $25 will be donated to SOWF, the Special Operations Warrior Foundation.
www.first-spear.com/the-walt-torso-holster