Nightforce® Optics, Inc., is proud to announce their participation at the 2018 ADS Warrior East show in Virginia Beach, VA.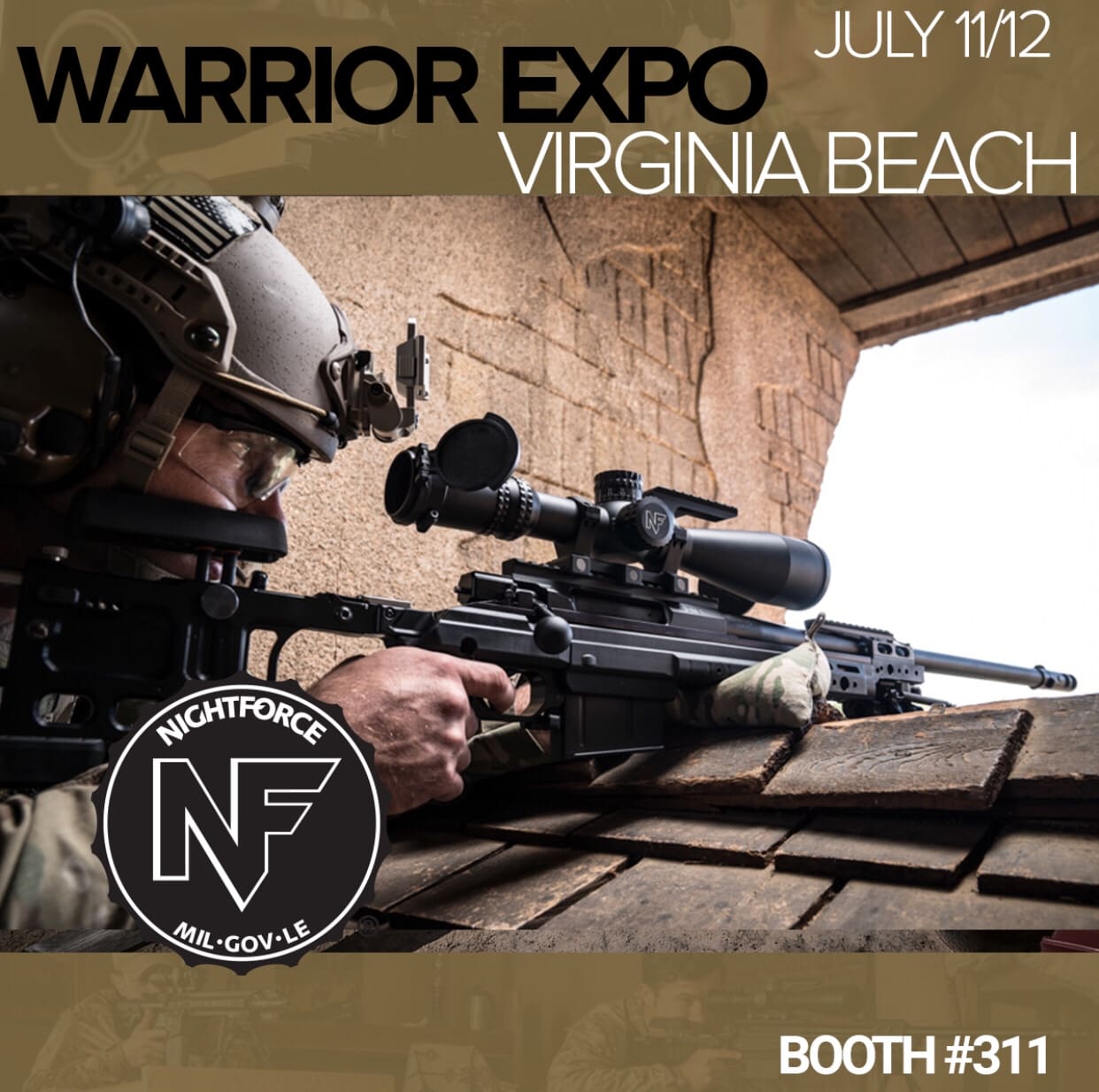 Staff from the MIL-GOV-LE department of Nightforce will be on hand to exhibit Nightforce products and answer questions from attendees. Visit booth 311 to learn more about Nightforce riflescopes, spotting scopes and accessories available for today's warfighters and law enforcement personnel.
Nightforce® is a leading manufacturer and marketer of premium sport optics and related products, including riflescopes, spotting scopes and accessories. We are known for our rugged, high-precision engineered designs that are capable of holding up to punishing conditions. Based in Orofino, Idaho, Nightforce® has established a benchmark for high-quality, high- performance products that have accompanied soldiers into battle, world champion shooters to the winner's podium, and helped hunters take the trophy of a lifetime.