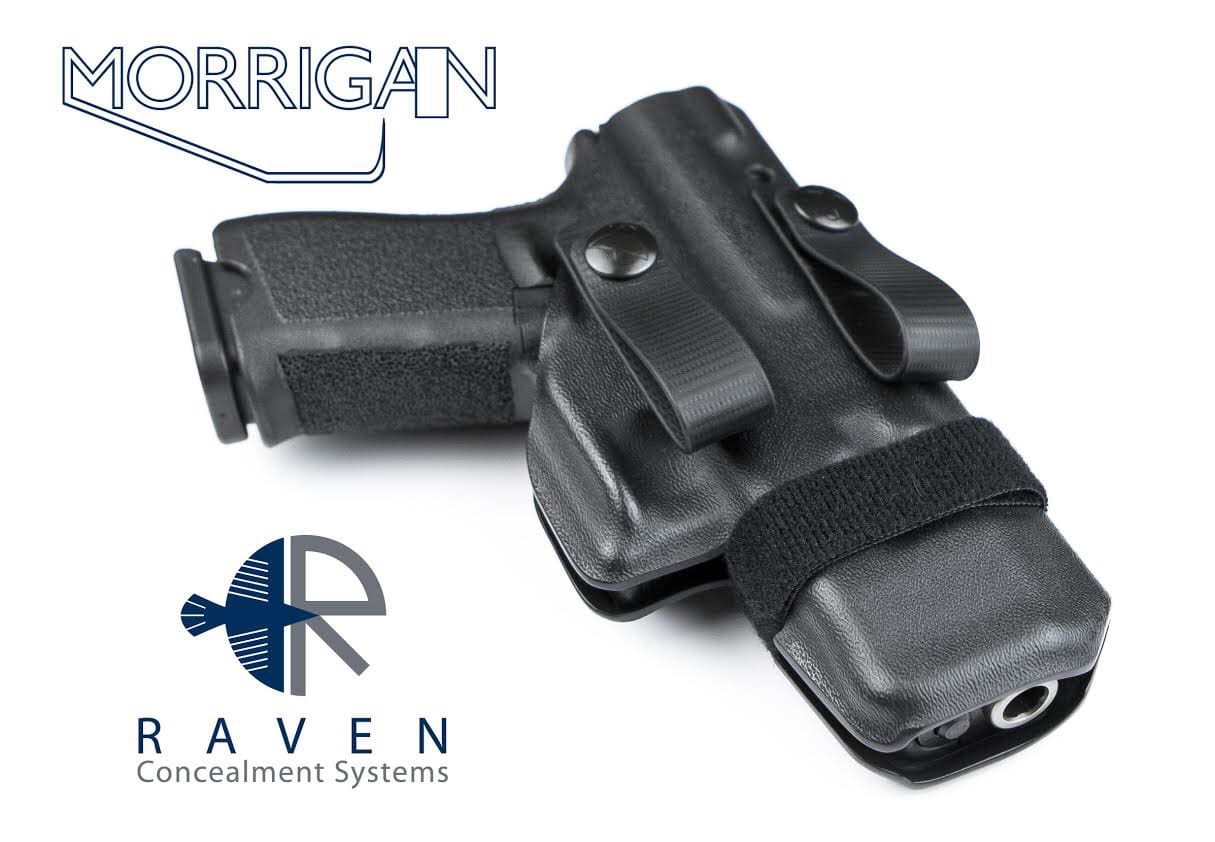 North Ridgeville, Ohio — Friday, 16 November 2015Raven Concealment Systems has released images today of a new inside-the-waistband holster called the Morrigan, which they will be releasing on Black Friday.
Named after a war deity from Irish mythology, the Morrigan is quite different from the products that customers are accustomed to seeing from Raven. "Historically, RCS is known for extremely modular, multi-functional designs," said John Chapman, CEO of Raven Concealment Systems. "With the Morrigan, our goal was to create a much simpler design that was very application-specific. The Morrigan is designed to have a small, streamlined profile, and serve optimally for those who carry on or behind the hip, inside the waistband. It does this remarkably well, without requiring a bunch of extra parts and time spent assembling it."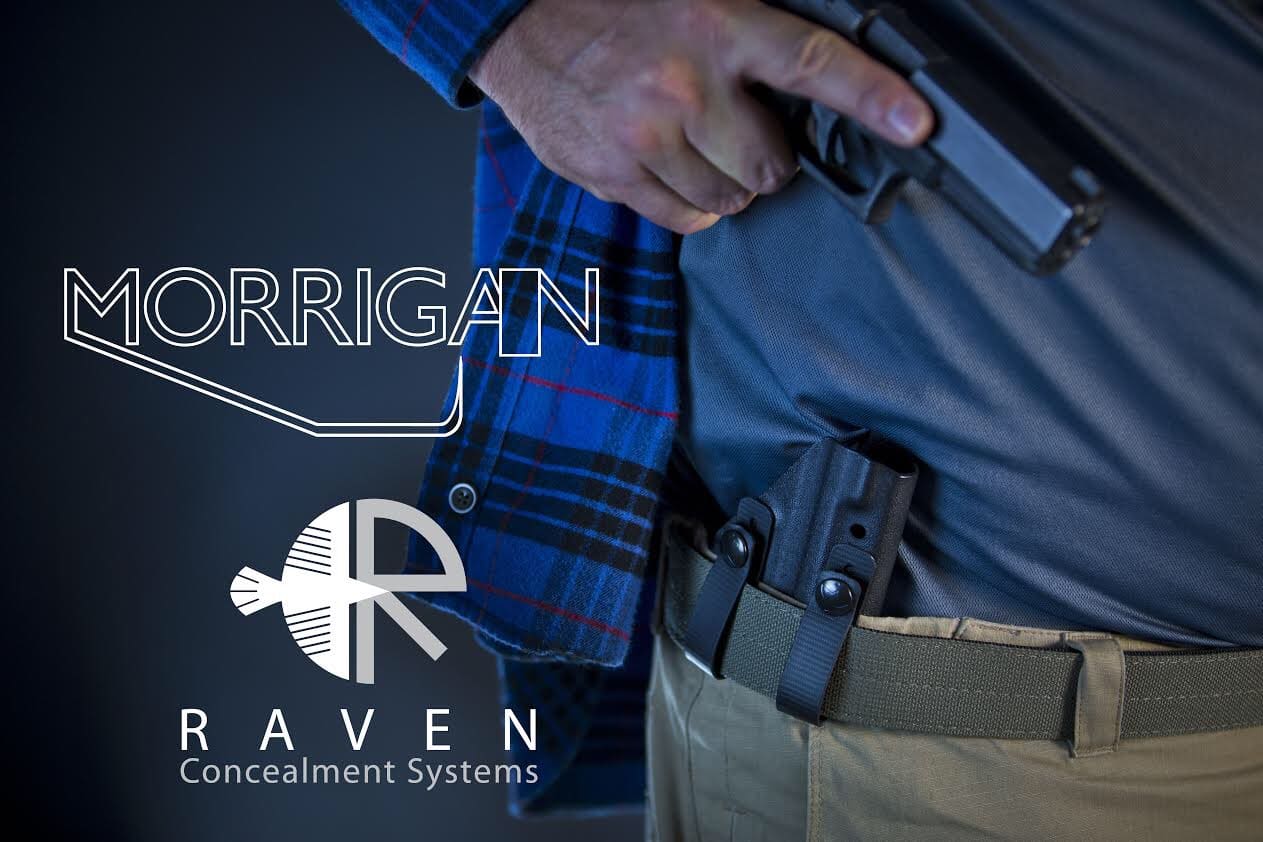 The Morrigan is ambidextrous, and has adjustable cant and adjustable retention. Other than attaching the soft-loops, it comes ready for use right out of the box. The holster body is very trim, and contoured for comfort for both right- and left-handed shooters. Of particular interest is the innovative "tourniquet-style" retention system, which uses a band of low-profile Velcro to "cinch" the retention down on the weapon, instead of the more traditional retention screw. This gives a much greater range of adjustment, while also eliminating the tendency for retention screws to back off and loosen over time. It also makes the retention setting more repeatable, since one need only mark the strip with a paint pen to indicate where "just right" is.
Also of great interest is the price-point of the holster: MSRP is just $49.99. "We wanted to make a solution for the daily-carry market that was highly-functional, but still fit within the budgets of departments and families who need top-quality concealment holsters," said Scott Wilson, Director of Sales at RCS. "The Morrigan embodies all the quality and innovative design you expect from Raven, just simplified."

The Morrigan will be in stock at RCS dealers starting on Black Friday, and will be available for the following pistols:
– Glock 17
– Glock 19
– Glock 43
– Smith & Wesson M&P Fullsize (9/40/357)
– Smith & Wesson M&P Shield