Over four years ago, then Army Chief of Staff GEN Mark Milley told Congress that the US Army needed a new family of squad weapons which would provide overmatch for their small arms. The resulting program, Next Generation Squad Weapons is ready to deliver on that requirement. Base on events earlier this week in Ukraine, this program must move forward, with all speed.
Any day now, the US Army may announce the winner to provide replacements for up to 120,000 of the M4 carbines and M249 Squad automatic weapons currently wielded by close combat forces. The Marine Corps is monitoring the program to consider making similar changes. This program doesn't just concern weapons, but also the ammunition a Soldier fires. The Army specified a performance spec based around a government provided 6.8mm projectile which is similar to 270 WSM.
The contest is now down to two very different candidates. One is a low risk option; SIG SAUER's weapons consist of a rifle and belt-fed machine gun which fire a hybrid-cased cartridge. Alternatively, True Velocity's option* is a bullpup design with box-fed rifle and automatic rifle firing a composite-cased cartridge.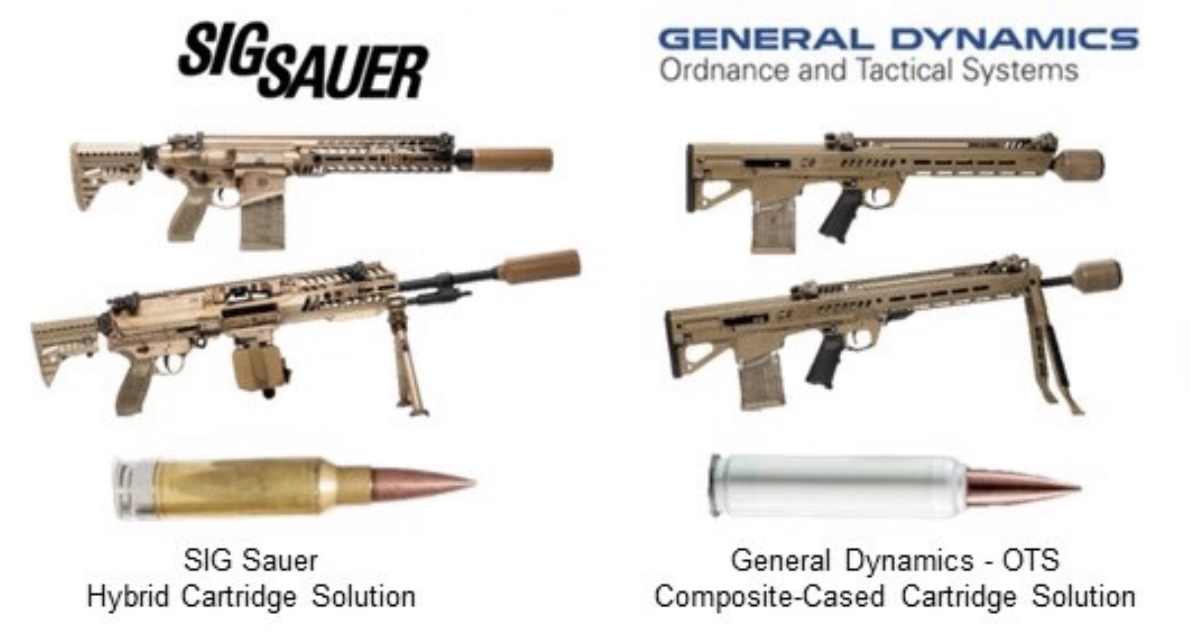 Both SIG and TV are ready to move forward, having announced commercial variants of both their ammunition and weapons. At this point, we are approaching COTS.
It's time to stop the delays and announce the winner. The Army has already selected a Fire Control solution from Vortex Optics as well as let a contract to Winchester which operates the Lake City Army Ammunition Plant and will produce whichever type of 6.8mm cartridge is selected. The pieces are falling into place.
Procured using an Other Transaction Agreement, there is a lot of flexibility on how this moves forward, but it must. At this point, the ball is truly in the Army's court. Even after the award, there's still a lot work to be done but the sooner it begins the better. Not only does moving forward with this program get us on the way to achieving small arms overmatch, but it sends a serious message to Russia that US forces are equipping themselves with weapons to defeat their ground forces in combat, regardless of their personal armor. This may give Russia pause in their stated goal to restore the former republics of the USSR to Russian control. It will assuredly weigh on the psyche of their troops. Either is a psychological win.
*The US Army novated General Dynmanics' NGSW OTA to Lone Star Future Weapons whixh is owned by True Velocity in June.