During Enforce Tac we saw the new Evac System from Petzl. Based on the Exo Escape System used by the German fire service, Evac was created for use by diplomats who might need to exit structures quickly to escape fires or other threats.
The contents are contained in the Pouch seen at the top and include the EXO one-handed descender which allows the user to control the rate of descent.
Also in the is 15m of 7.5mm rope, two locking carabiners and this harness which the user steps into.
The three straps are brought together and a locking carabiner is run through the loops to hold it all together.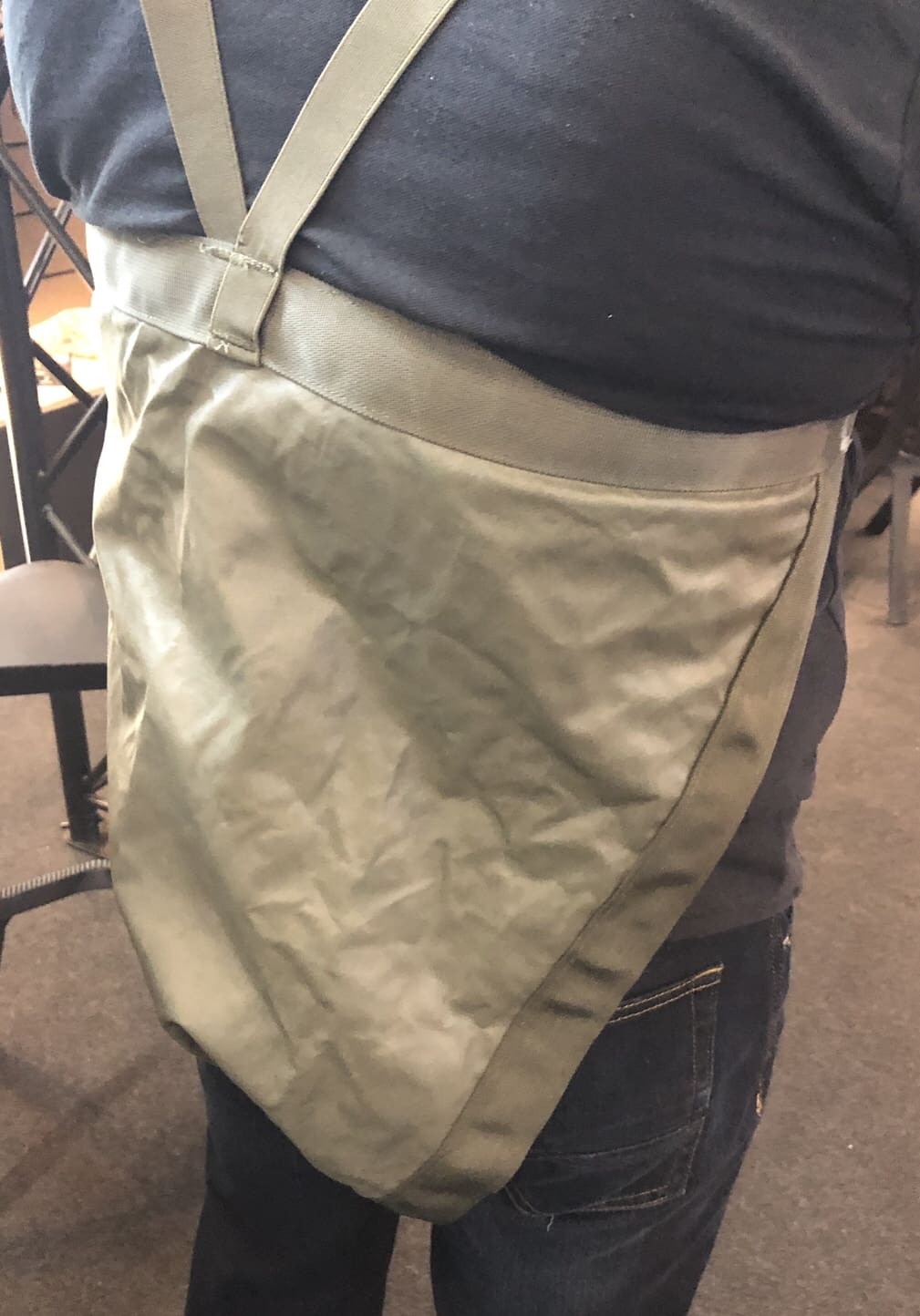 The second carabiner is used to anchor to a hard point in the room which needs to be evacuated. The system has been tested to 150 kg.