SOTech is supporting Auto X Ops' development of their patented XOP Stock (pronounced ZOP).
XOP Stock is the invention of Retired Police Officer Joede Vanek (LVMPD) and his close friend Bret Pitman. Together, they formed Auto X Ops.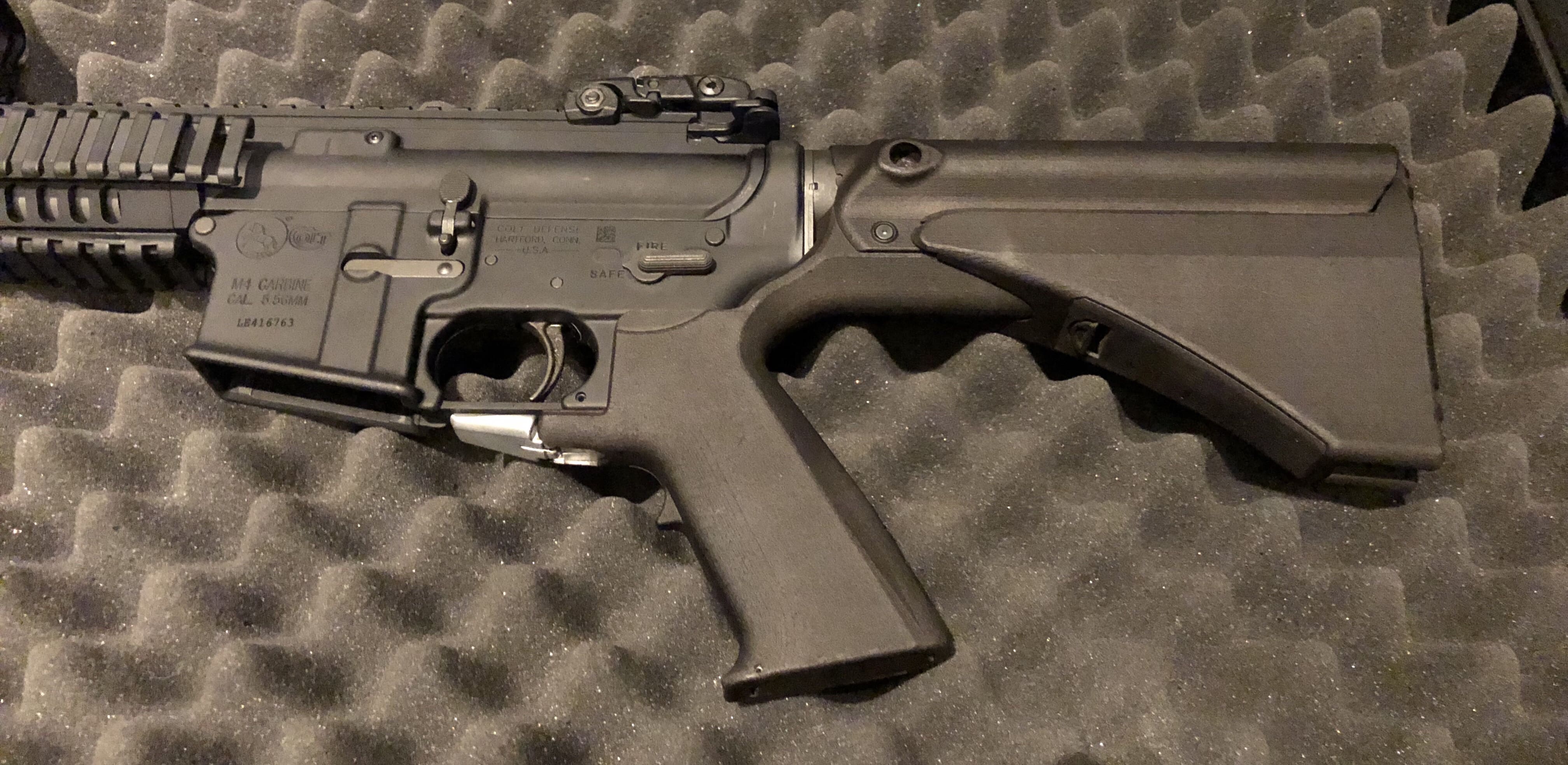 Designed for use with AR-style weapons, it replaces the standard stock and pistol grip. This new stock system offers the shooter the ability to instantly change the length of pull with a single lever.
The silver lever is spring loaded and stays in the upright position just under the trigger guard. The shooter uses the middle finger to flip the lever down into position and then to the rear. The stock itself is spring loaded and extends to any one of the stock's 11 positions selected by the shooter.
The XOP Stock allows immediate transition of length of pull to accommodate sight relief, terrain and TTPs. All of this without removing the weapon from the shoulder. At any point, the shooter can change the stock's position by using the lever.
Imagine having the carbine change rather than contorting yourself to the weapon. That's what Joede had in mind when came up with the idea.
If you're concerned about the form factor, their next step is modularity, offering different stock and grip options.
Visit SOTech in booth #20113 to see the XOP Stock.