It was great to see Daniel and Karen out from the bowels of the basement and out on the show floor with the other tactical brands. ABS Master Bladesmith Daniel Winkler showed me several new models, but I'm going to share the Walker Spike with you now.
The inspiration for the name obviously came from the popular TV show, "The Walking Dead" and was designed for one simple task; to ventilate someone if they get into a grapple with you, in order to get them off of you far enough to engage by other means. Made from 80CRV2, it features a leather wrapped handle and comes with a Kydex sheath.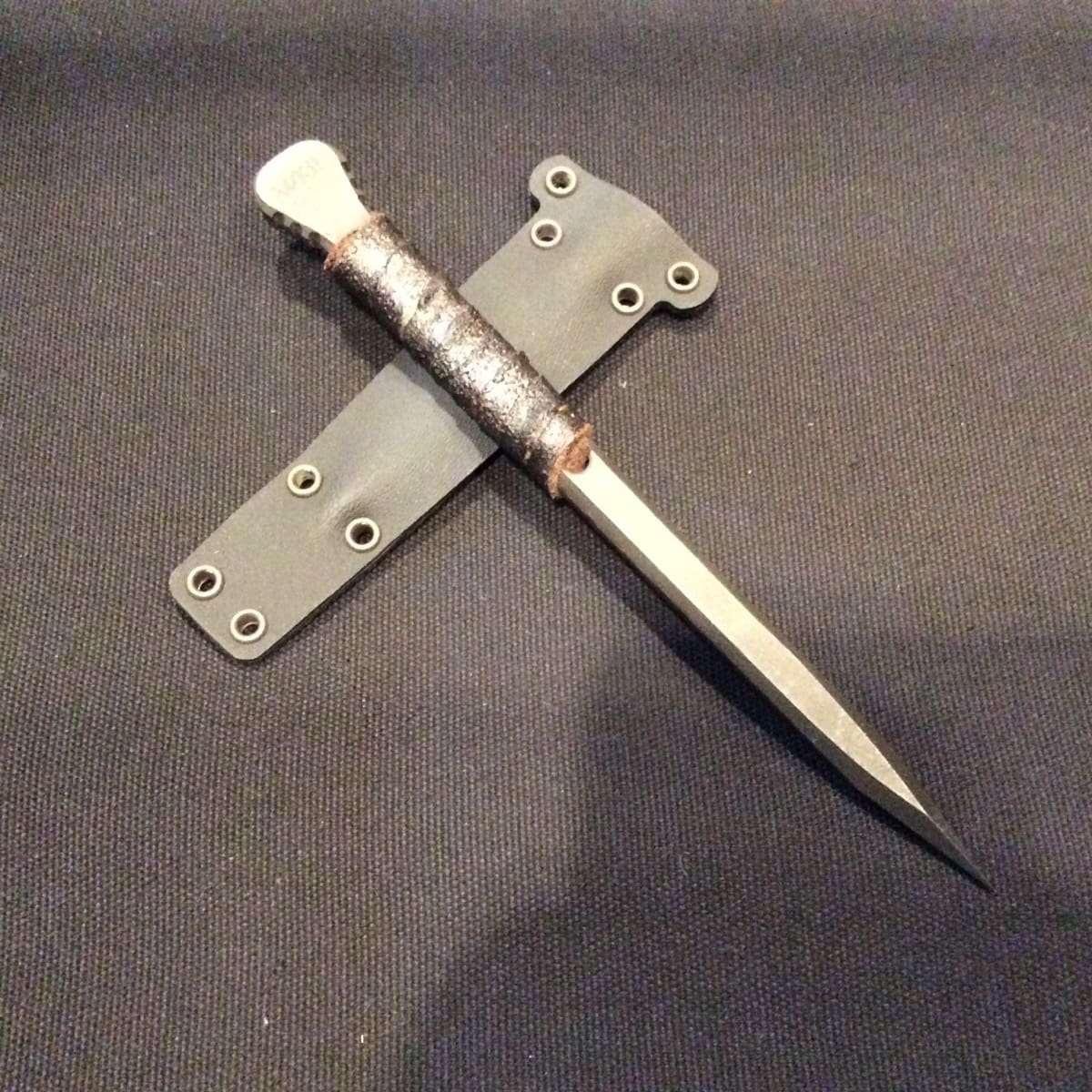 Additionally, the Emergency Response Tool, released at The Blade Show, has received a slight update. Daniel added a glassbreaker to the rear of the head.
We'll have more new items from Winkler Knives soon.