Wilson Combat claims that its new .458 HAM'R is the hardest hitting AR carbine ever produced. Designed for hunting, they've combined an AR10 size bolt and barrel extension to handle this new cartridge which is capable of producing maximum pressures of 46,000 PSI while enabling it to exceed 3,000 foot pounds of energy from a short 18″ barrel. Bill Wilson and the Wilson Combat engineering team designed a "hybrid" length receiver amd BCG that is ¾" shorter than a standard AR10 to produce a rifle which feeds from their preferred Lancer AR15 magazine.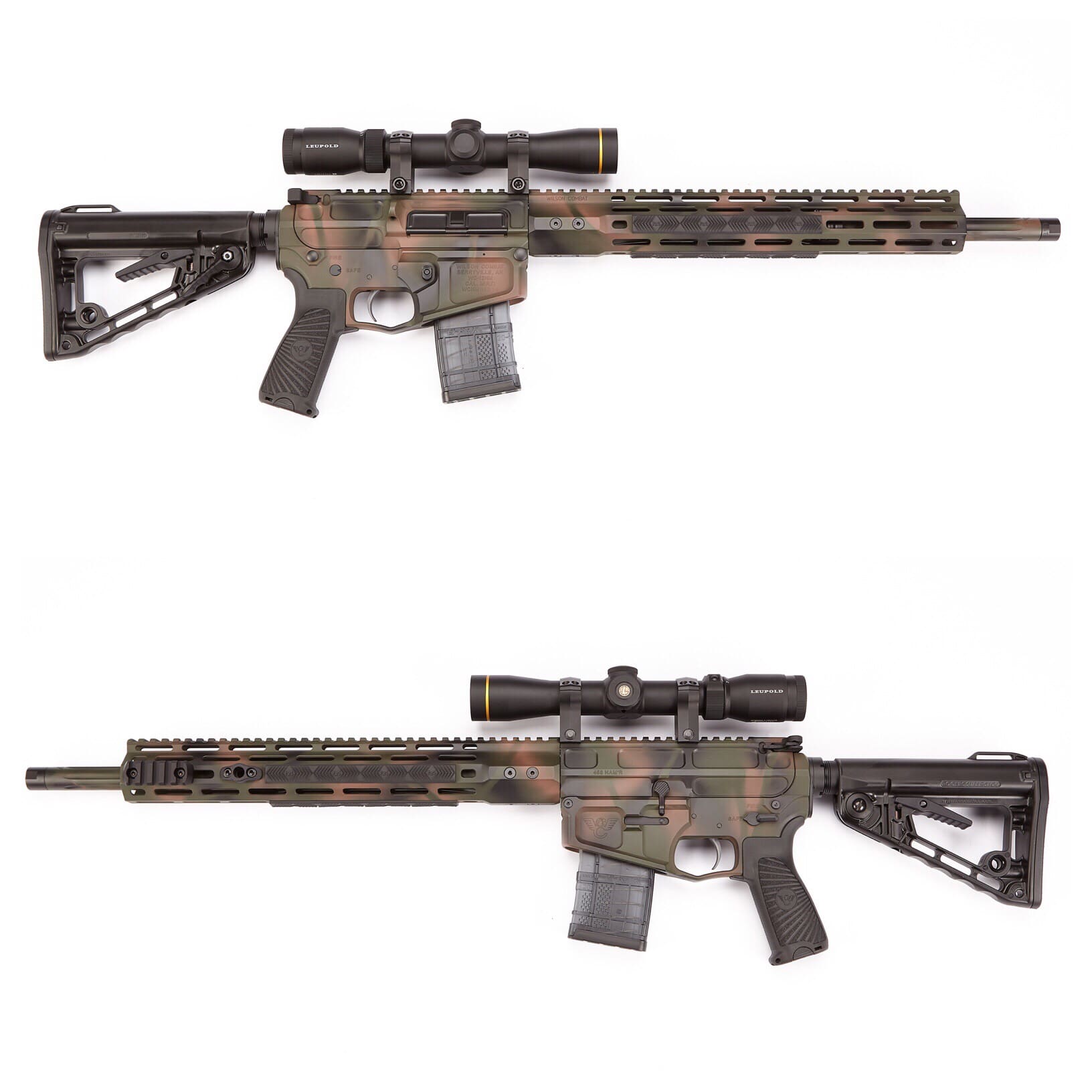 Available in Tactical Hunter and Ultimate Hunter versions.
Learn more at www.wilsoncombat.com/458-hamr.