SIG SAUER ROMEO4M™ to be issued by U.S. Federal Bureau of Investigation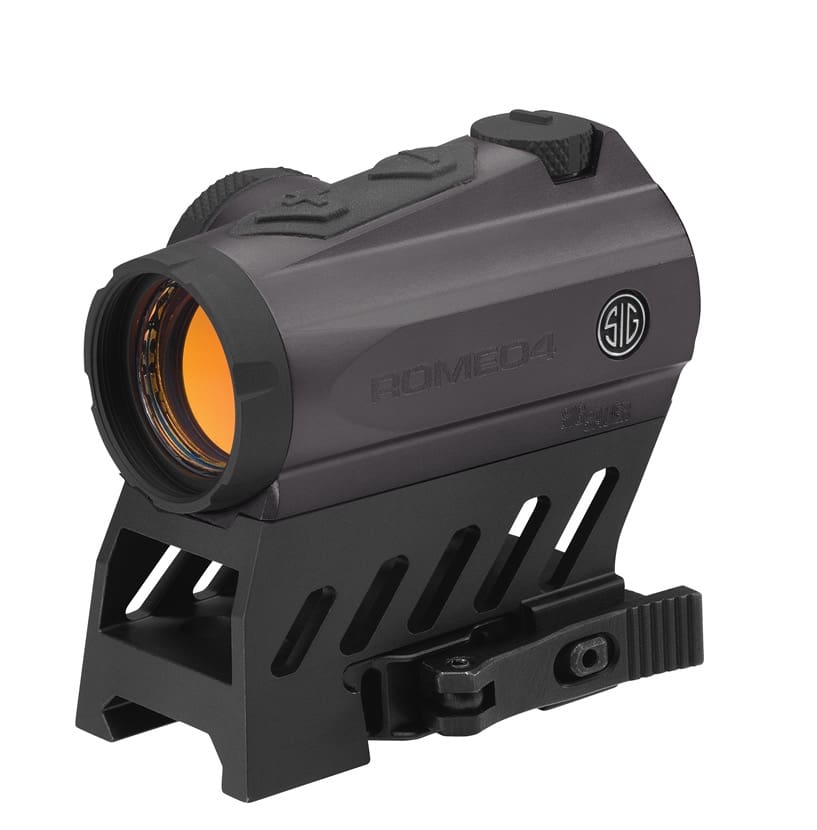 Newington, N.H. (October 29, 2016) – SIG SAUER, Inc., would like to congratulate Tidewater Tactical on successfully procuring the U.S. Federal Bureau of Investigation (FBI) solicitation for red dot sights to be used on agency-issued patrol rifles. The contract was awarded via competitive bidding process. Tidewater Tactical will begin shipping the ROMEO4M™ to the FBI in government fiscal year 2017.
"This is a great win for Tidewater Tactical, and SIG SAUER is proud to have the ROMEO4M as a part of their win," said Ron Cohen, President and CEO. "At SIG SAUER, we make our products to the highest standard because lives depend on it."
The SIG SAUER ROMEO4M utilizes a proprietary ultra-efficient LED illumination system for superior daylight and nighttime visibility with extended run times. The compact red dot sight features multiple illumination settings and is programmed for 50,000 hours of normal use. This extended run time is made possible through the proprietary SIG SAUER Motion Activated Illumination System (MOTAC™). This unique system activates through motion-sensing technology, powering up illumination when the unit senses motion and powering down when the red-dot is not in use to extend battery life.
The extremely strong yet lightweight aircraft-grade CNC aluminum housing ensures a lifetime of reliable service. The ROMEO4M is rated IPX-8 waterproof (33 ft. for 30 minutes) and can be easily adjusted for both windage and elevation ranges. Additional features available on the ROMEO4M include a dual reticle option, allowing users to toggle between a 2 MOA red dot and a circle dot (2 MOA Circle-Dot/65 MOA). The ROMEO4M comes standard with a military-grade notch filter coating for reliable visibility in diverse environments.
For more information about Tidewater Tactical, visit tidewatertactical.com.
For more information and to see the entire lineup of SIG SAUER firearms, visit www.sigsauer.com.
We want to echo SIG's congratulations to Tidewater Tactical for this win and the selection of the SIG ROMEO4M as the FBI's new carbine optic. In addition to Bureau issue, the ROMEO4M is authorized for Agent purchase and use.