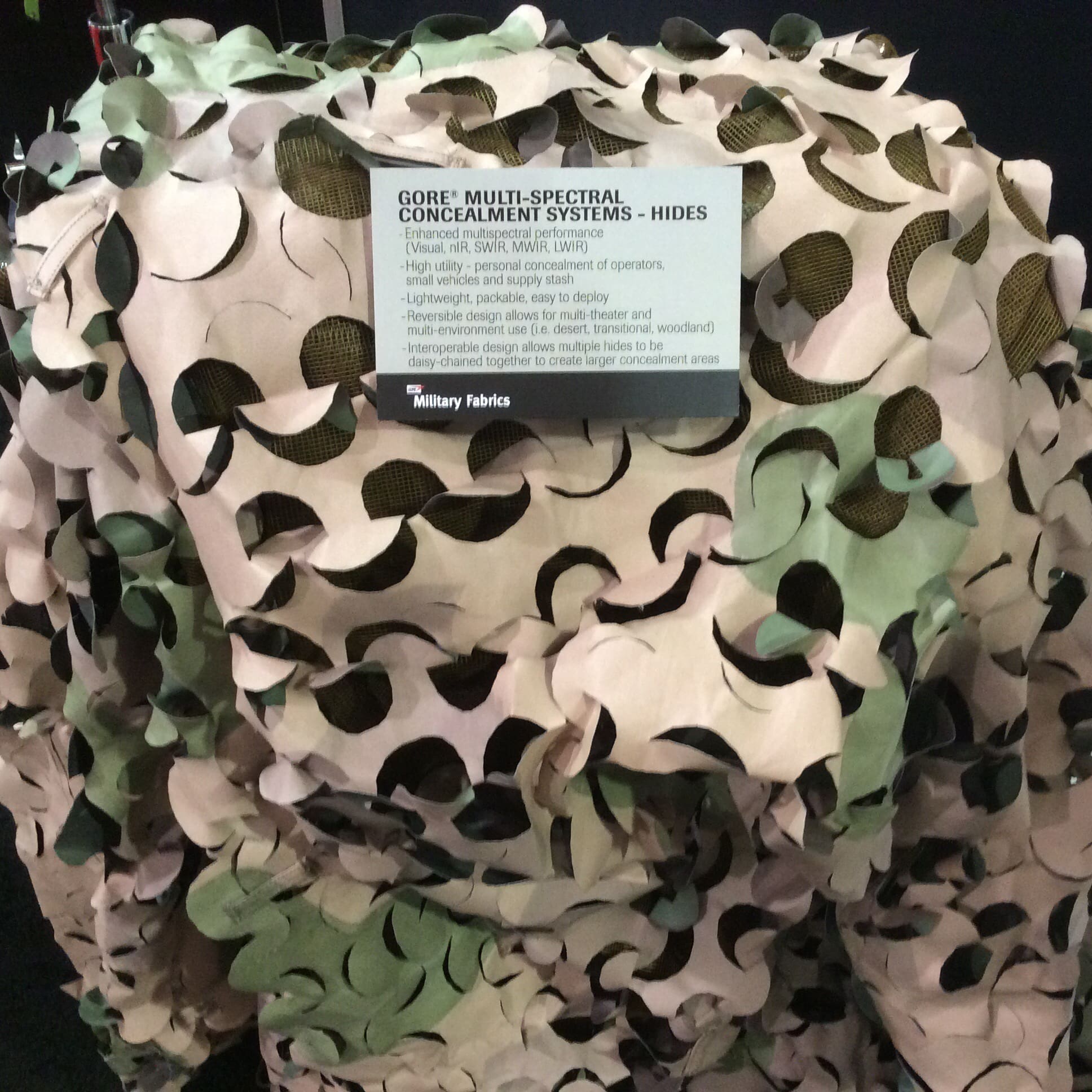 WL Gore is offering a new application of the MultiSpectral concealment technology used in the Turkey Suit we showed you last year. Now, they are offering hide systems that can be used to conceal a variety of emplacements and systems such as fighting positions and vehicles.
As you can see, the technology does a great job of concealing the user under thermal sensors (LWIR above) but it also offers visual, niR, SWIR and MWIR.
The hide systems are reversible and can be used for a variety of environments such as desert, woodland or transitional. Additionally, they can be daisy chained together to create a variety of configurations.
www.multispectralconcealment.com