New to Kickstarter is the Black Ops Edition playing card deck from Quick Draw Card Co which will feature SOF units from around the world.
The company was founded in 2019 by two Former British Royal Marines Commandos and these guys make some amazing artwork so be sure to check them out.
Here's an example of what you'll find in the deck.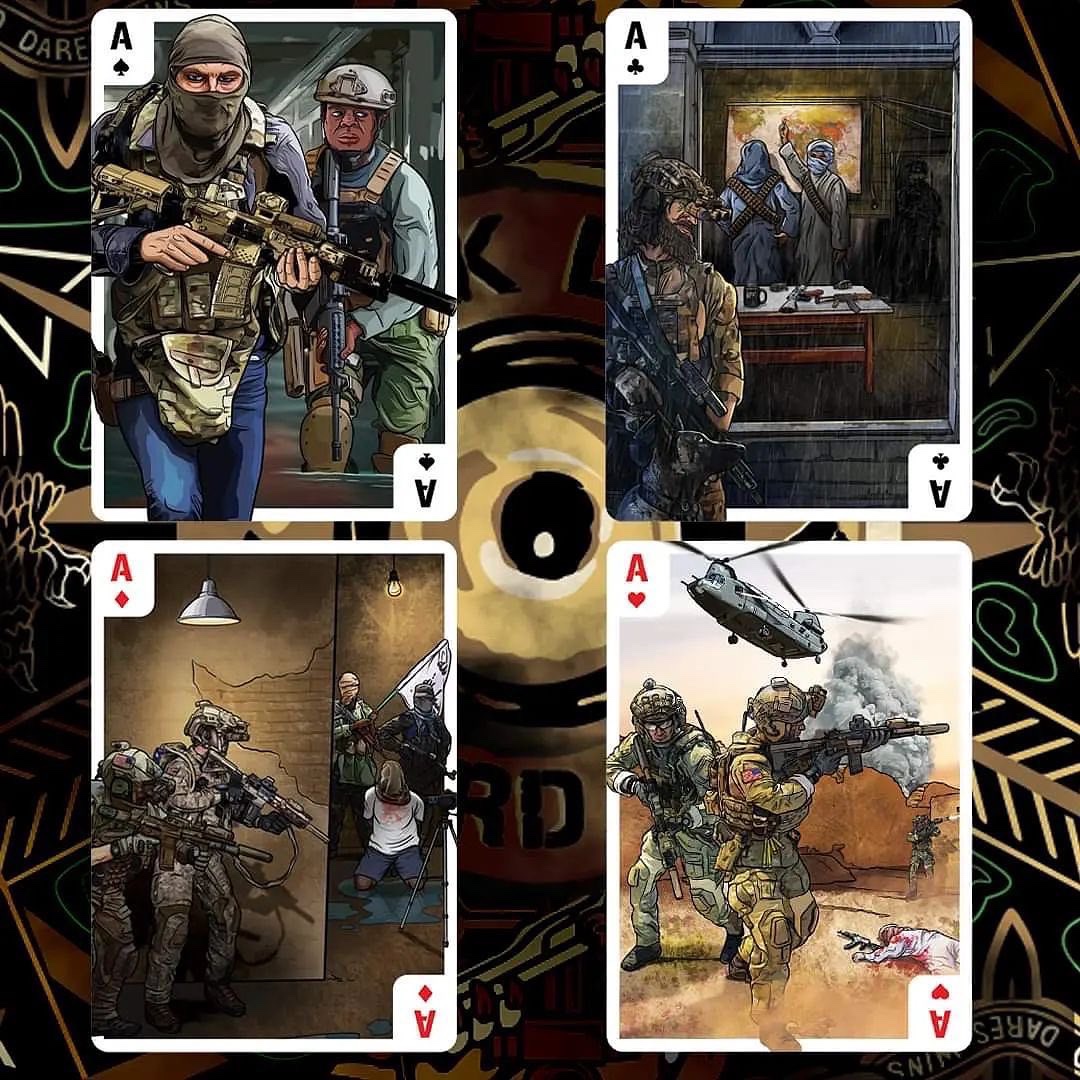 The four Aces:
– Special Air Service
– Special Boat Service
– Navy SEALs
– Delta
Back it at www.kickstarter.com/projects/quickdrawcardco/quick-draw-card-co-black-ops-edition-playing-cards.