Archive for the 'WTF?' Category
Wednesday, June 3rd, 2020
It's stuff like this. This is a screenshot from a popular website for Soldiers studying for promotion and monthly/quarterly boards. As you can imagine, lazy Senior NCOs who sit on those boards also use this unofficial site to harvest questions, rather than the actual official, doctrinal publications. Apparently, it's been like this for years. It isn't going to get any better unless switched-on Soldiers take the time to learn it correctly and pass that information on to their peers and subordinates.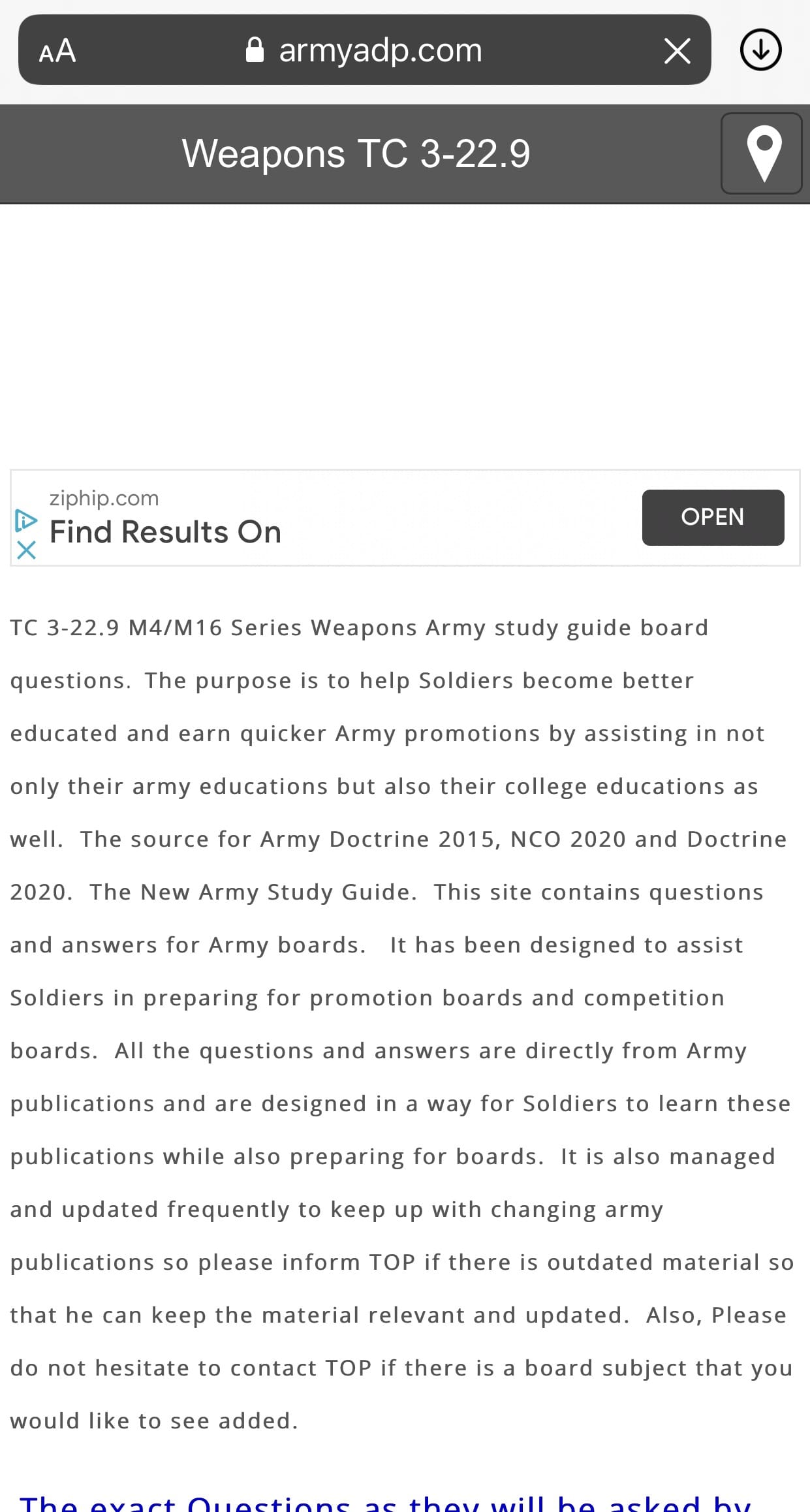 If you want the latest on small arms for either general knowledge or to prepare for a board, visit www.armyadp.com/weapons-tc-3-22.9 to review questions derived from TC 3-22.9.
I'd like to thank SFC Steffan for bringing this issue to my attention.