Shadow Systems showed me this slide during the NRA Show and I have been waiting for it come out.
The LFT Hybrid Grip Slide was designed with Lead Faucet Tactical's Dan Brokos. Brokos is a retired Army Special Forces Sergeant Major. Before founding Lead Faucet Tactical, Brokos served as the NCOIC of Ft Bragg's Range 37, Home of the Army SF CQB and Sniper school.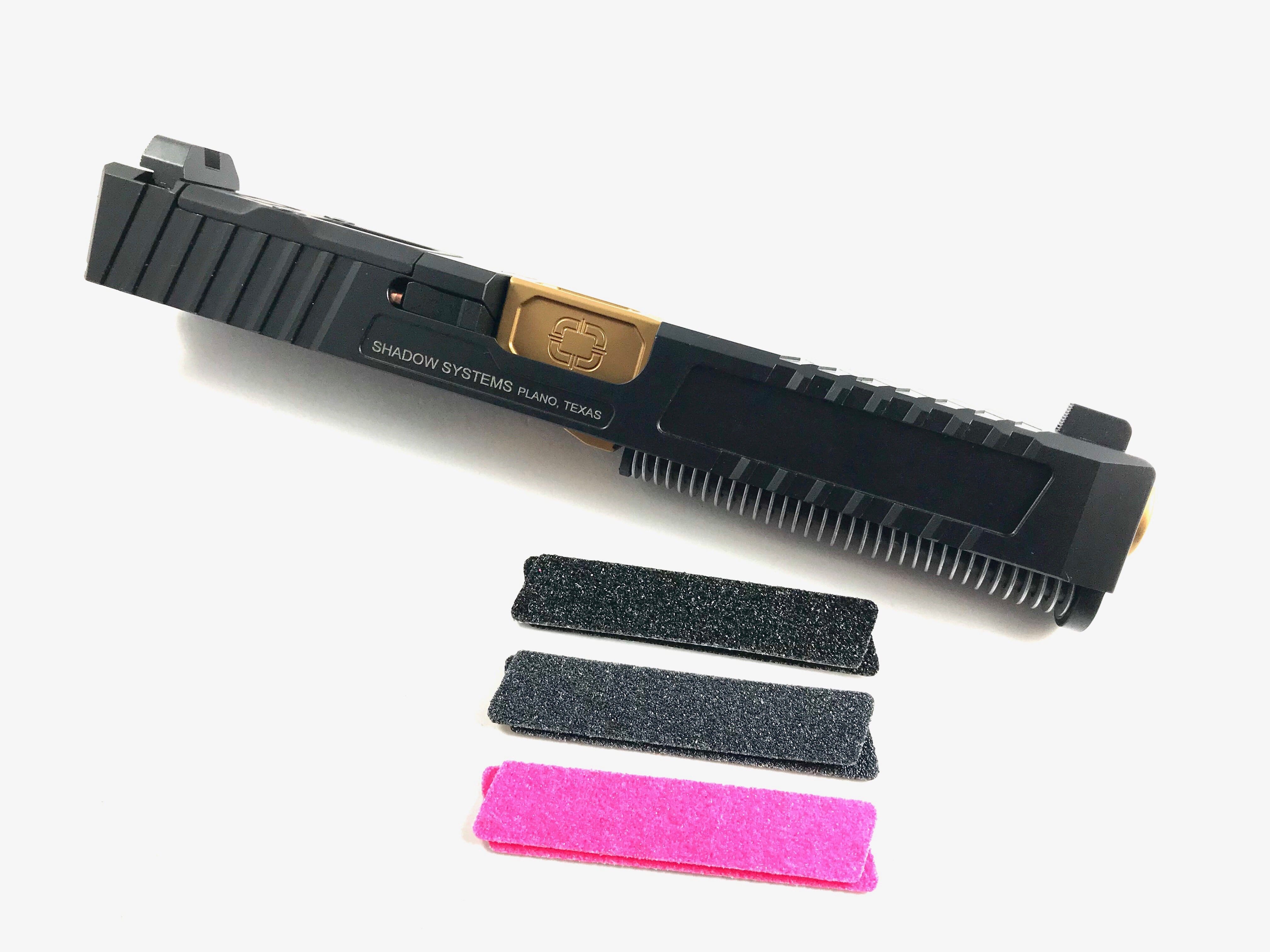 Designed for use with the Gen 3 G17, the Hybrid Slide is cut for an RMR Optic. It also incorporates a front gripping surface with both directional serrations as well as an insert of die cut grip tape.
According to Shadow Systems, Brokos discovered that each surface has benefits in different conditions and with or without gloves.  Combining the two means positive control all the times that is not uncomfortable or "too sharp."  Racking the slide also feels significantly easier for those with a weaker grip who have trouble overcoming the recoil spring.
• Excellent performance in muddy, wet conditions, and extreme cold
• Best-in-class grip surface when operating in gloves
• Commercial adhesive backed grip tape stays where you put it
• Cut for Trijicon RMR
LFT Hybrid Slide Includes:
• Stripped 17-4 Stainless Steel Slide
• DLC (Diamond-like Carbon) finish
• Rough grit gray, medium grit gray, medium grit pink grip tape inserts
• Slide is completely stripped and does not include Channel Liner
shadowsystemscorp.com/collections/slides/products/copy-of-gen3-g17-carry-slide-upgraded-slide-for-glock-9mm